Coinmap is a tool where you can find shops and businesses using and accepting Bitcoin. It is also an excellent tool for journalists who want to study and report on the adoption of Bitcoin in the real economy.

TABLE OF CONTENTS
How to use Coinmap with Trezor
Adding a venue in Coinmap
Coinmap API
Important: Please keep in mind that we do not develop nor maintain third-party software, so we cannot guarantee their full functionality. However, your private keys are always safely protected by your Trezor device, no matter what third-party application you use it with.
How to use Coinmap with Trezor
You can use your Trezor to sign into Coinmap securely and privately. No email account, name or other user info is required.

Click on the Login button in the bottom-left corner and select Trezor as your login method.
A Trezor Connect prompt will ask you to confirm the action on your Trezor.
If your device is locked, you will have to enter your PIN. The PIN is never required again until you disconnect and reconnect the device.
Done.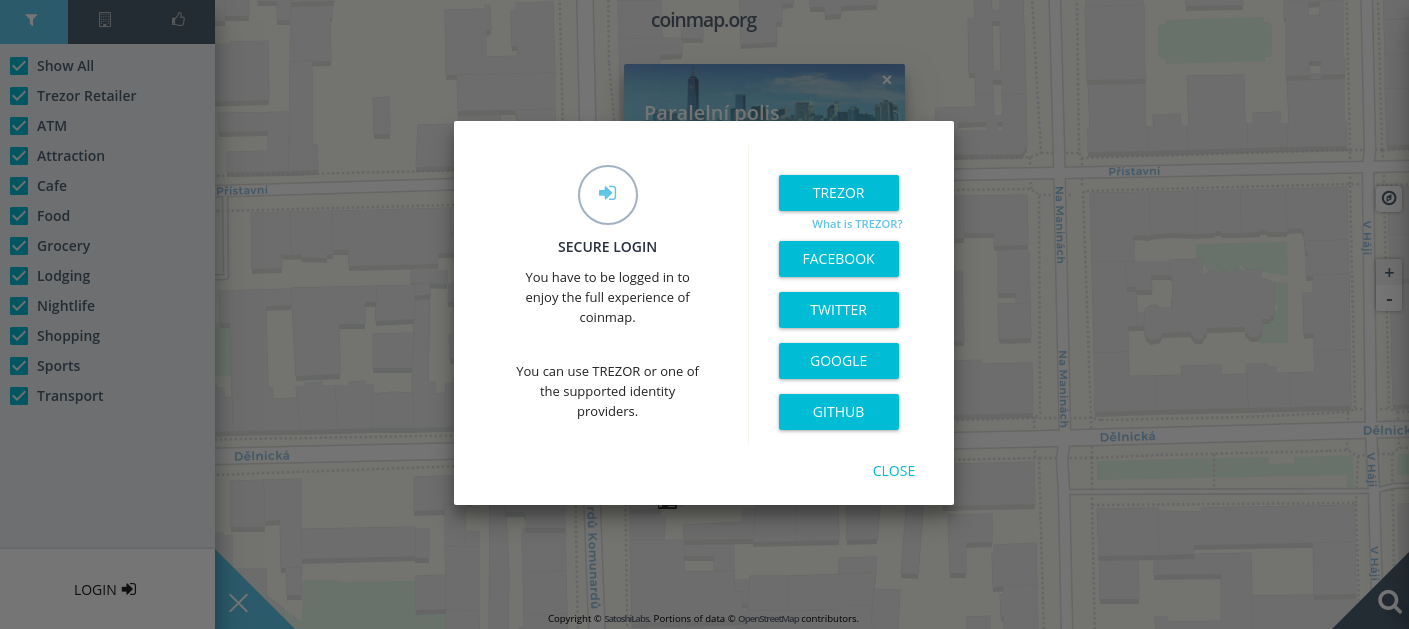 Adding a venue in Coinmap
When signed in, adding a new venue is done in a matter of seconds.

Right click on the location where you want to place a new venue and select Add Venue.
Fill out the name of your business and other details and click Save.
Done.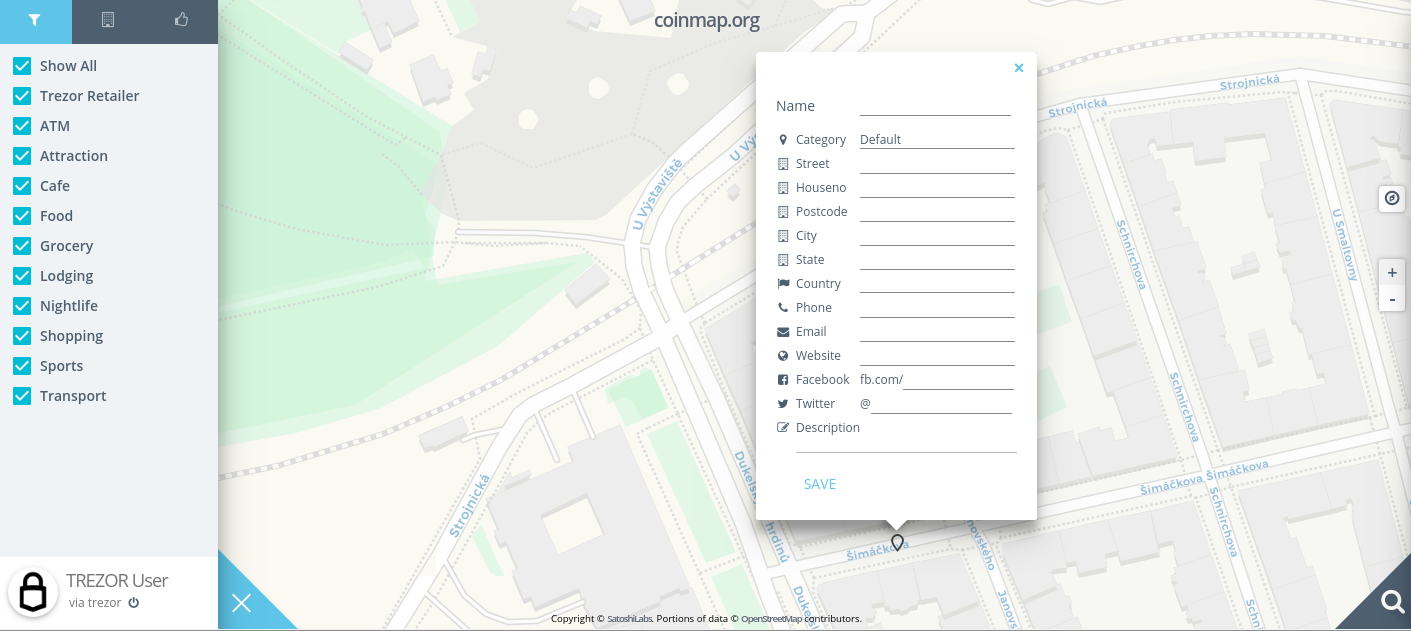 Coinmap API
More advanced users can use the Coinmap API to get and add venues, comments and ratings.