'Recovery' refers to the process of using a recovery seed to restore and enable access to your existing accounts.

This guide will help you recover a wallet on your Trezor Safe 3 using Trezor Suite.


Do not enter your recovery seed anywhere unless your physical Trezor device instructs you to do so. Only trust the instructions shown on your Trezor device.


If you have a new and/or empty Trezor Safe 3, you can restore an existing wallet using your recovery seed.


If you're locked out of your Trezor because you've forgotten your PIN, or you wish to load a different seed onto your device, your first need to wipe the device and then proceed with the recovery process (see below)
Initial Setup
Plug in your Trezor Safe 3: If you're setting up your device for the first time or have done a factory reset, plug the device into your computer and open Trezor Suite.


Choose Setup Option:

If the device is new, select "Setup my Trezor."

If your device was wiped and there is firmware already installed, select "Yes, Set up my Trezor."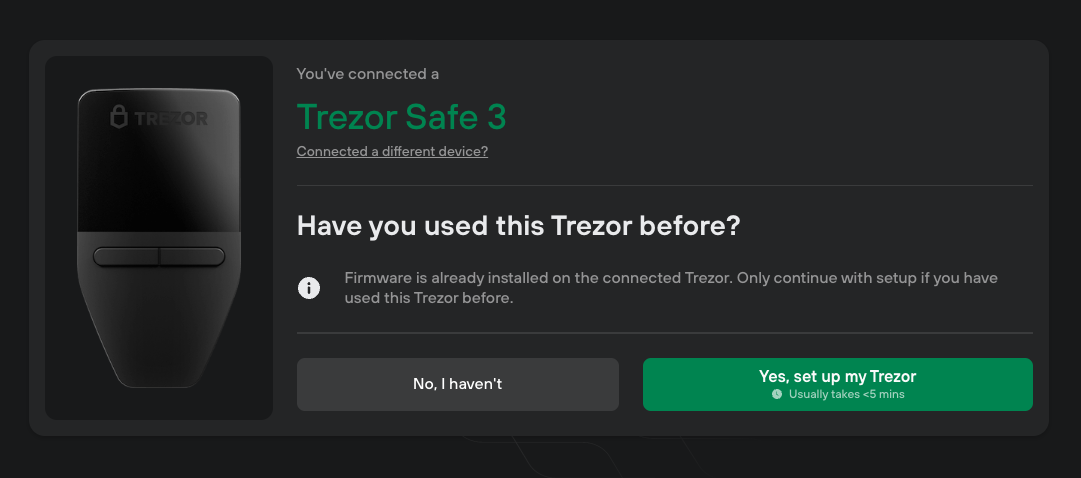 Firmware Confirmation: Trezor Suite will either confirm your current firmware version or update it to the most recent version.

Trezor Safe 3 Tutorial: Either complete the tutorial to familiarize yourself with the device or skip it if you already know how to use the Trezor Safe 3.

Wallet Recovery
Navigate to Recovery: In Trezor Suite, find and click on the "Recover Wallet" option.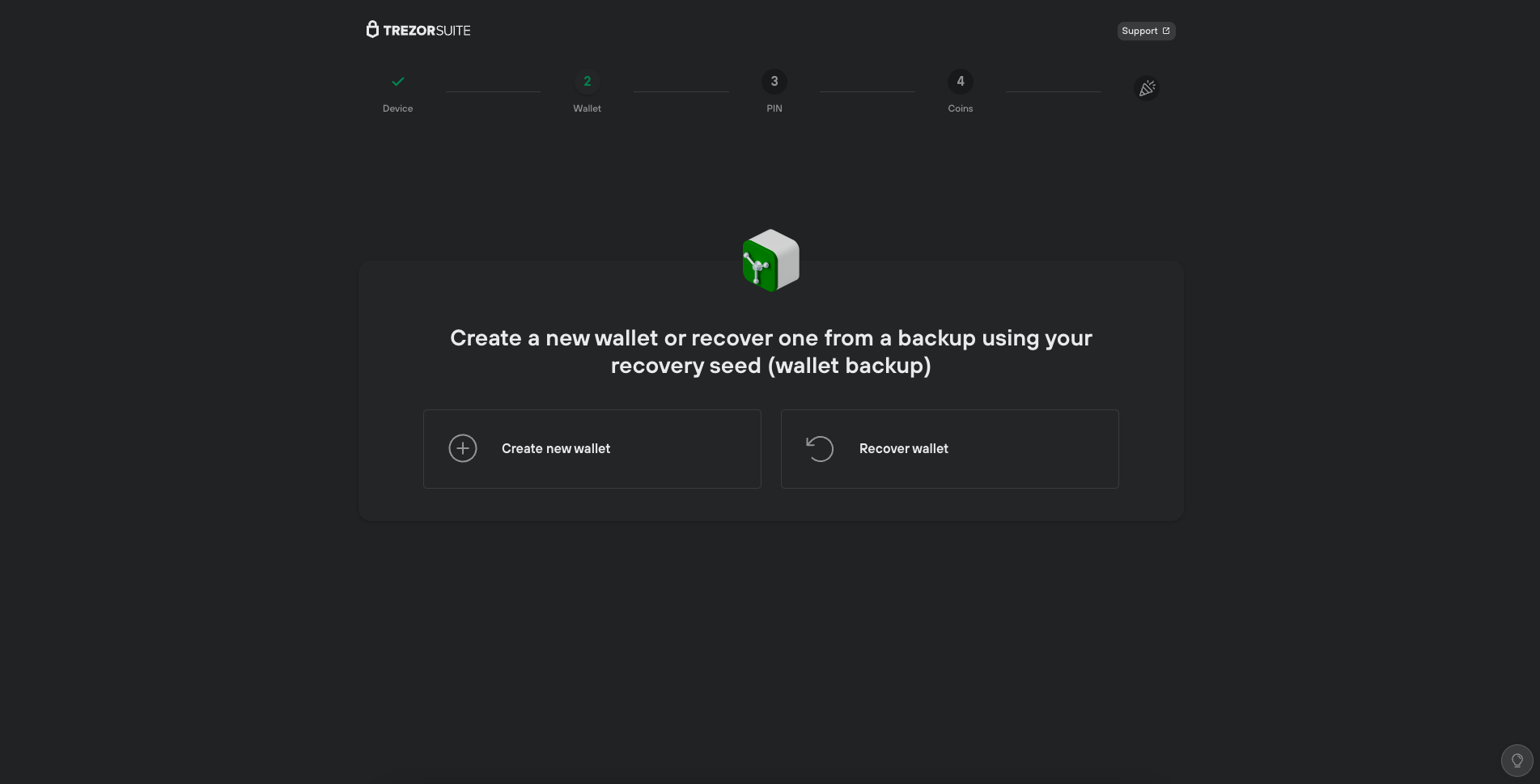 Initiate Recovery: Click "Start Recovery" and confirm on your Trezor device to begin the recovery process.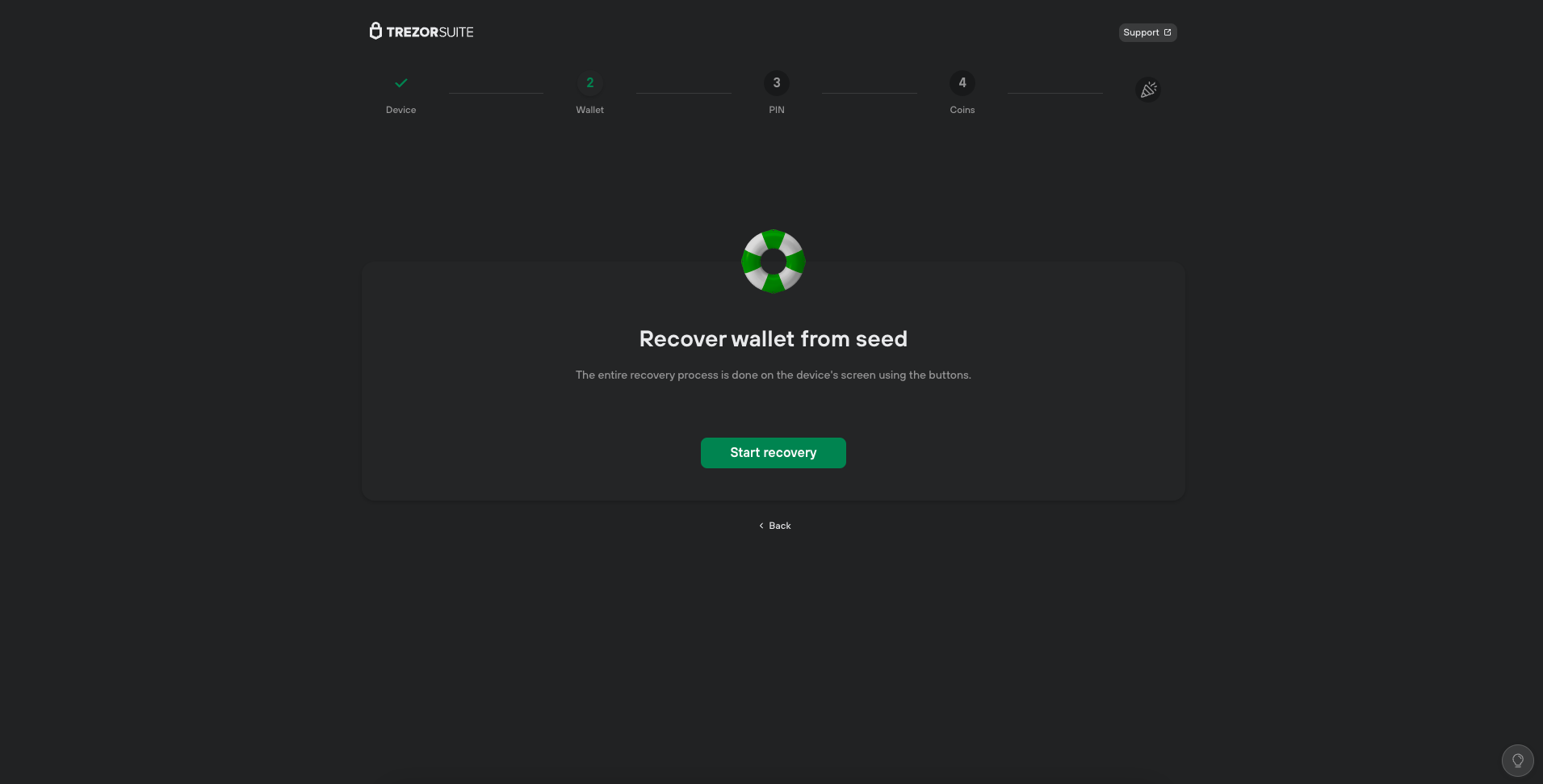 Recover using the device
Step 1:

Agree to Terms: Confirm that you wish to start the recovery process on your Trezor Safe 3 by agreeing to the terms and conditions. Rress the button on the right under "RECOVER WALLET" to proceed to the next step.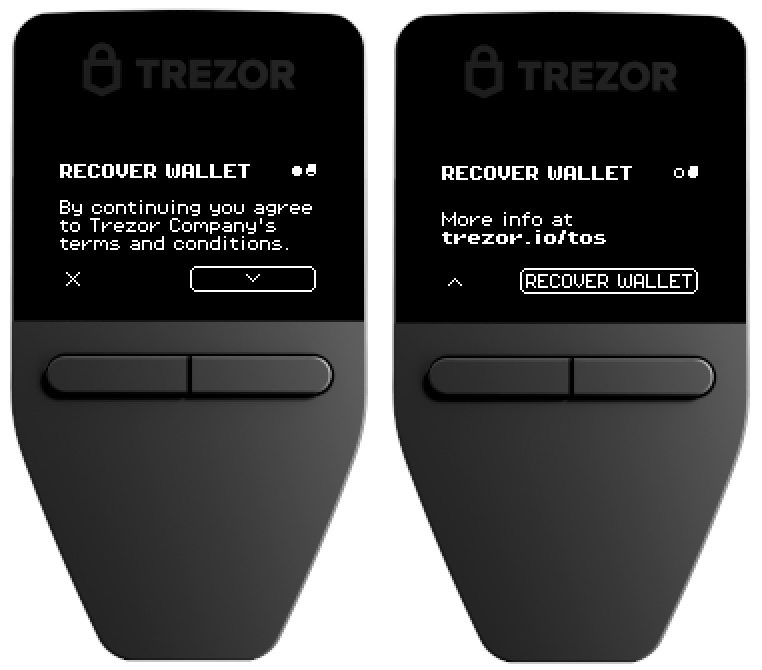 Step 2:

Select Seed Length: Choose the number of words for your recovery seed backup. The default for the Trezor Safe 3 is 12 words,
If upgrading from a Trezor Model one you can also use your 24 word recovery seed. The Trezor Safe 3 is also compatible with Shamir Backup.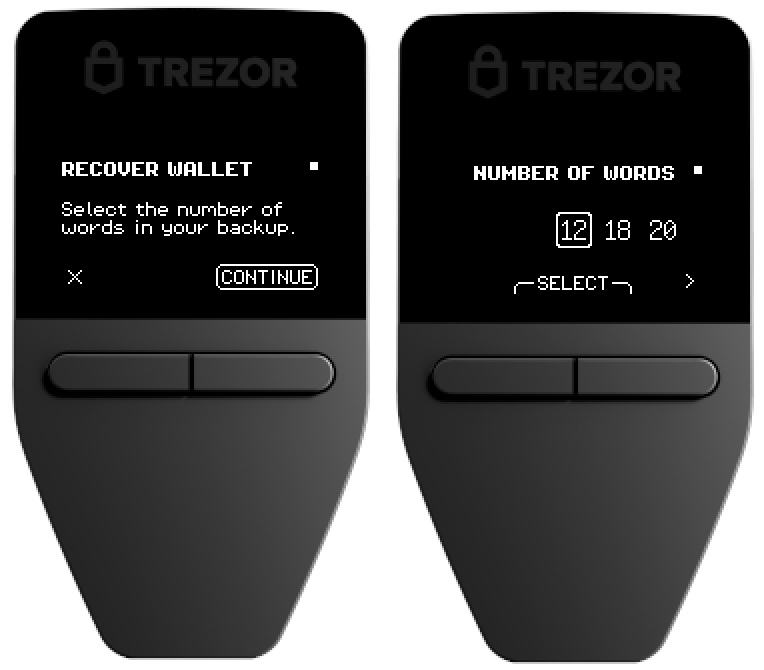 Step 3:

Enter Seed Words: Using the right button on your Trezor Safe 3, navigate to the next step. This is where you will enter each word of your recovery seed in the correct order.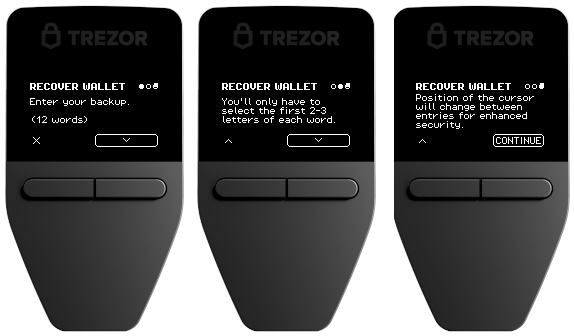 Word Suggestions: As you enter the initial letters of each word, a list of suggested words will appear. Select the word that corresponds with your recovery seed. Be cautious, as multiple similar words may appear in the suggestions.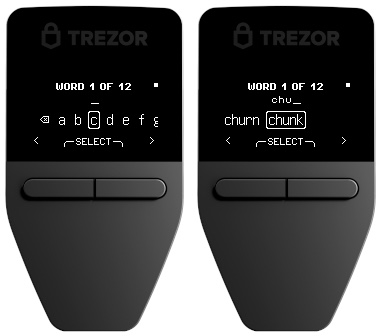 Final Step:

Confirmation: After entering the recovery seed correctly, a confirmation message will appear on both your Trezor device and in Trezor Suite.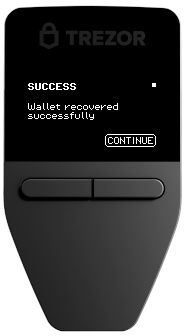 Success: Congratulations! You have successfully recovered your Trezor Safe 3. Press "Continue" to begin using your Trezor Safe 3 in Trezor Suite.