To download and install the latest update, simply open Trezor Suite and proceed using the on-screen instructions. If you're not yet using Trezor Suite, download it for free from
https://trezor.io/trezor-suite
Please note that updates roll out in stages and you may not be prompted to update for several days after this announcement. Be the first to try new features by joining the Trezor Suite
Early Access Program
. Switch it on in Application Settings!


The October 2023 update of Trezor Suite to 23.10.1 brings the following improvements:

Trezor Safe 3 support
Trezor Suite is now fully compatible with the Trezor Safe 3 hardware wallet.
Introducing a new lineup of homescreens, designed to enhance your Trezor Safe 3 experience.


Learn how to use the Trezor Safe 3 controls with a step-by-step tutorial.

New Security Check Screen
Trezor Suite now features a robust device security check that incorporates Trezor model verification. It's crucial to verify the connected device, as counterfeit devices might attempt to impersonate other models to bypass authenticity checks.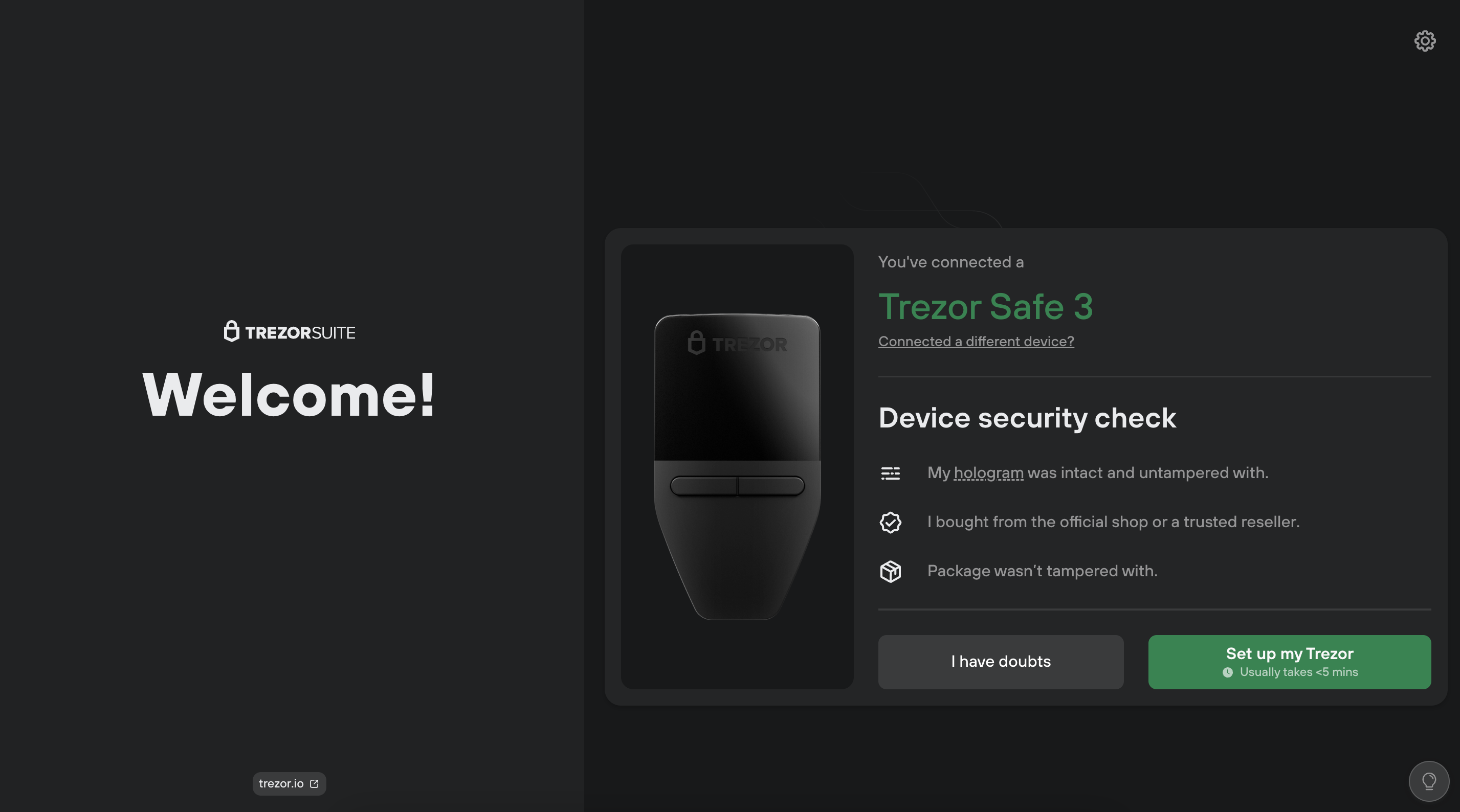 Secure Element Authentication
With the embedded Secure Element in the Trezor Safe 3 device, Trezor Suite can now verify the authenticity of your hardware wallet. This added layer of security ensures that your device has been manufactured by us, giving you peace of mind.
Please note that it is possible to opt-out of this authenticity check in the device settings if desired.
​​​​