Wiping the memory of your Trezor Safe 3 in Trezor Suite
The wipe feature enables you to delete all data associated with the pre-existing accounts, and settings associated with the device, such as the PIN, name, homescreen, and passphrase settings.

This particular method does not delete device firmware. Firmware is only deleted if your perform a factory reset while running the device in bootloader mode (see below)
Connect your Trezor Safe 3 and enter your PIN using the buttons on the device.
Navigate to Device Settings by clicking on the Settings gear icon in the top-right corner of Suite and selecting the 'Device' tab.
In the Device settings tab, scroll to the bottom where you will find the 'Danger Area'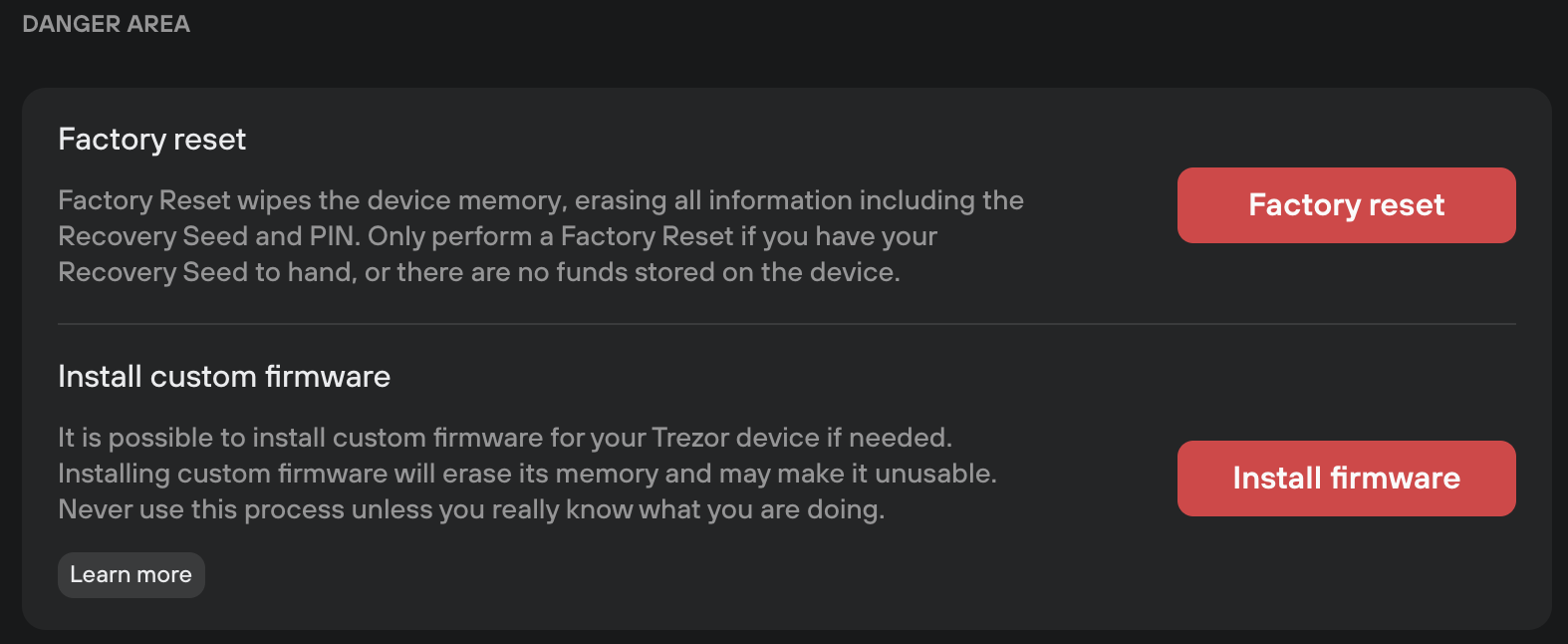 Select the first option named 'Factory reset'
You will then need to confirm you understand that wiping your device deletes all data on the device and if you want to recover your funds, you must have a safe offline copy of your recovery seed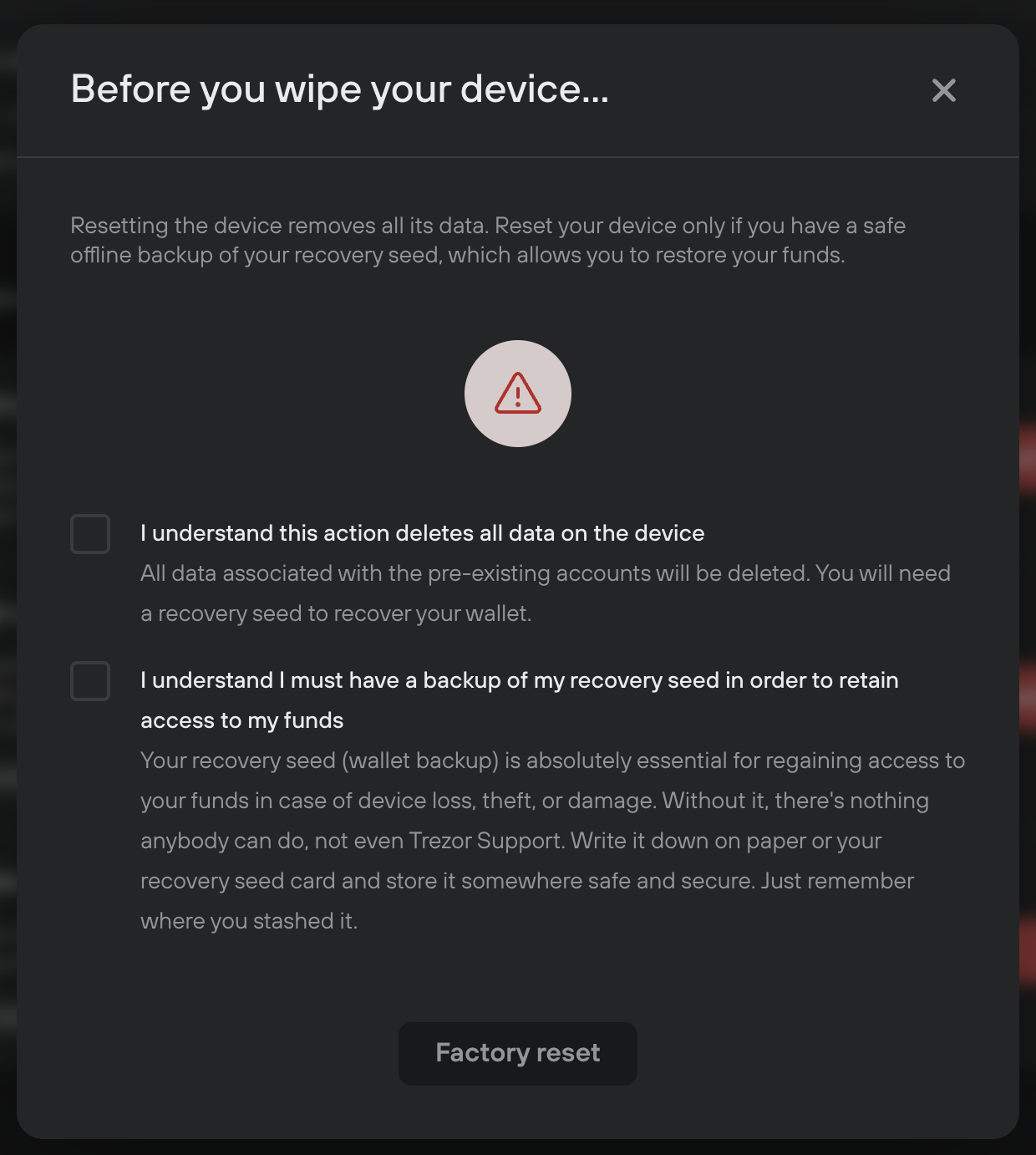 After selecting 'Factory Reset' you'll then be prompted to confirm the action on the device. Hold the button on the right to confirm.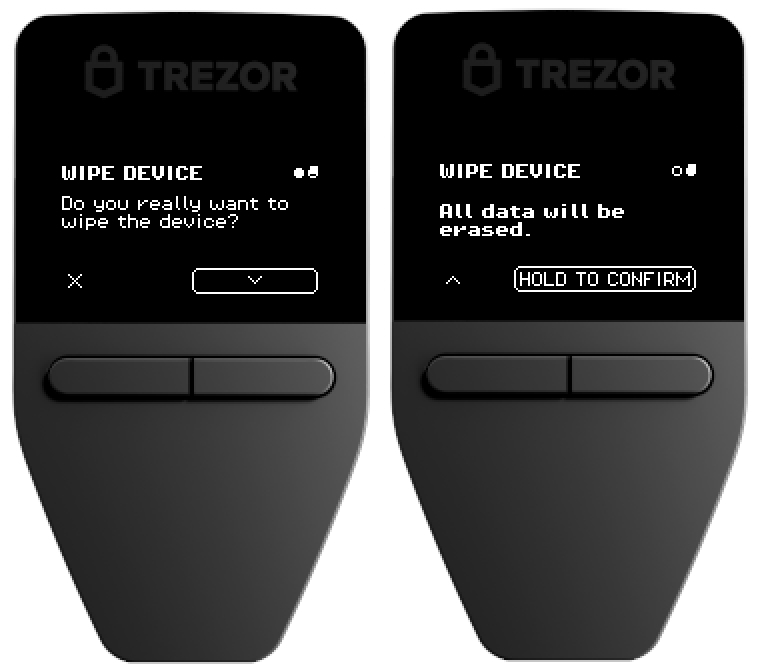 Once the process is complete, you can perform the initialization procedure, either creating a new wallet or recovering an existing wallet using your recovery seed backup

What if I've lost my PIN and can't access Trezor Suite? (Factory reset in bootloader mode)
In this instance, you need to enter bootloader mode. For the Trezor Safe 3, this is achieved through the following steps:

Open Trezor Suite
Connect your Trezor Safe 3 while holding both buttons
Press the button on the right to select 'Menu'
You will then see the option to perform a 'Factory Reset'; press both buttons to begin the process
Press the button on the right to select 'RESET', which will erase your device and restore it to factory settings
Your Trezor will display a message confirming that the device has been reset and informing you to 'Please reconnect the device'

Once the process is complete, you can perform the initialization procedure, either creating a new wallet or recover existing wallet using your recovery seed backup