Trezor Password Manager has been deprecated. We advise users
export their passwords from Trezor Password Manager
and switch to a different service. Details on how to do this are provided below.
TABLE OF CONTENTS
Deprecation of Trezor Password Manager: what to do now
Exporting your data
Importing login credentials to a new service

Deprecation of Trezor Password Manager: what to do now
To save users from any inconvenience, the following guide shows you how to export your data protected by Trezor Password Manager so that it can be used with an alternative application.

The data will be downloaded as a .csv file, which is formatted the same as LastPass exports:

url,username,password,extra,name

Where extra is the "Note", and name is the "Title" you assigned to an entry in Trezor Password Manager.

The .csv file format is compatible with other popular password managers such as
Bitwarden
and
1Password
; this means you can easily switch to another service without hesitation.
Exporting your data
Click on your

user name

in the top-right corner of the Trezor Password Manager interface:

Select

Export storage

from the drop-down menu:

Using the checkboxes on the left-hand side of each entry, select which items to export:

The .csv file can be inspected using standard spreadsheet software.
Importing login credentials to a new service
Once you've downloaded your data, you can then import you login credentials to an alternative password manager such as Bitwarden or 1Password.

Create an account with the software provider of your choice (in this example we use Bitwarden)
Login in to the Bitwarden web vault at https://vault.bitwarden.com
Select

Tools

from the menu bar: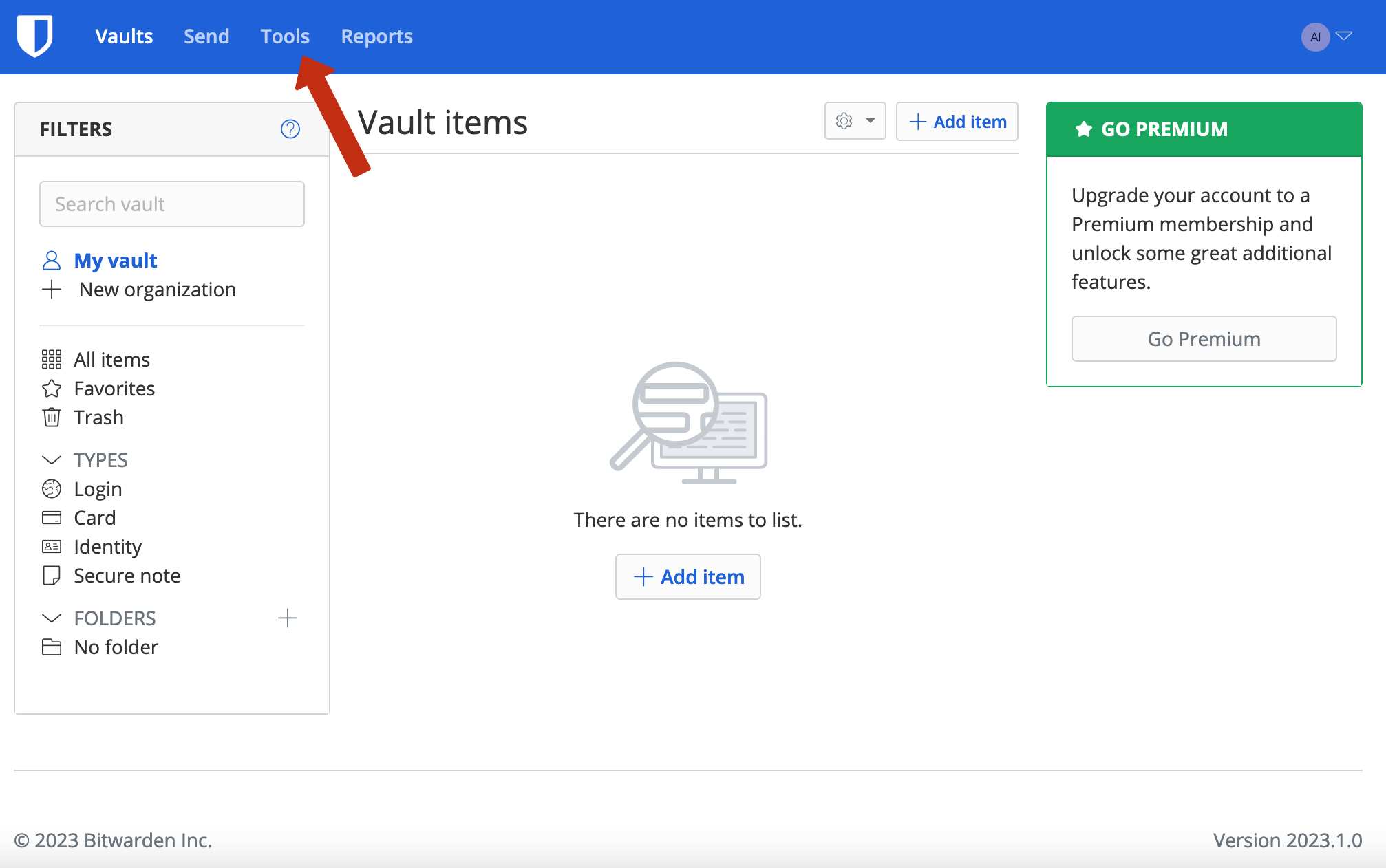 Then select

Import data

in the Tools sidebar menu: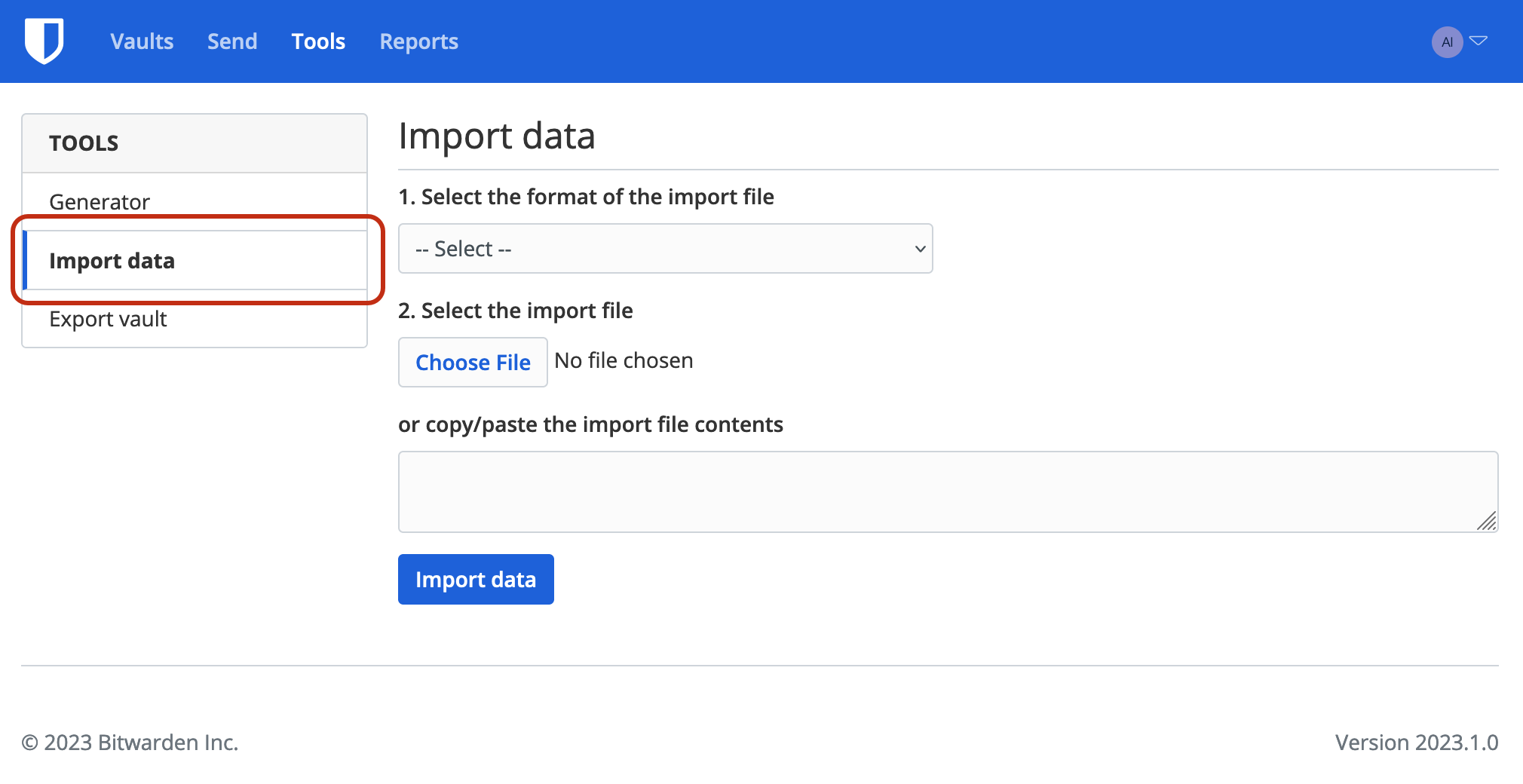 Using the drop-down menu, select

LastPass (csv)

as the file format (Trezor Password Manager file format mirrors that of LastPass):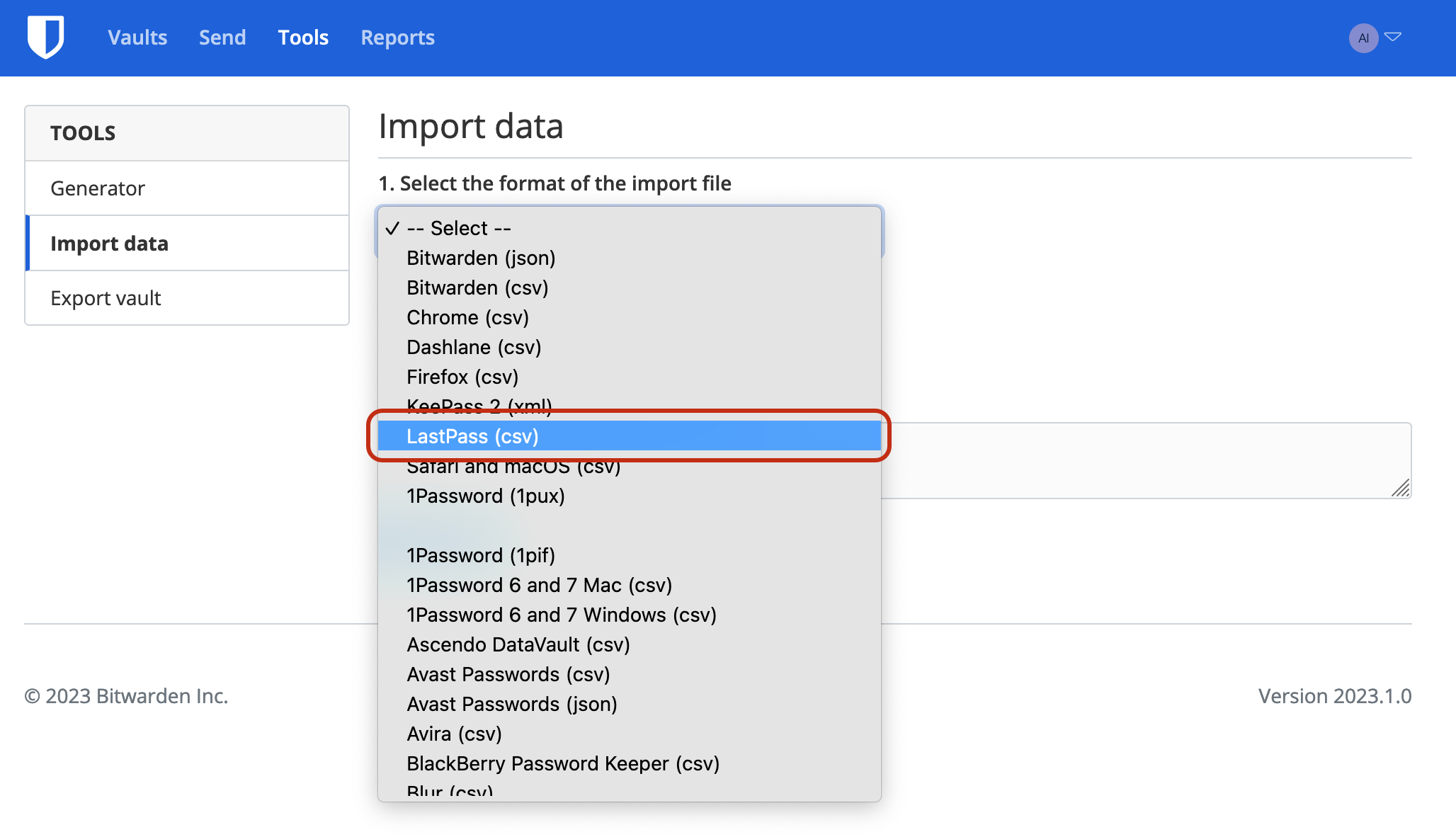 Click the

Choose File

button to open the file upload window; select the

trezor-export.csv

file
Then click on

Import data

to import your login credentials: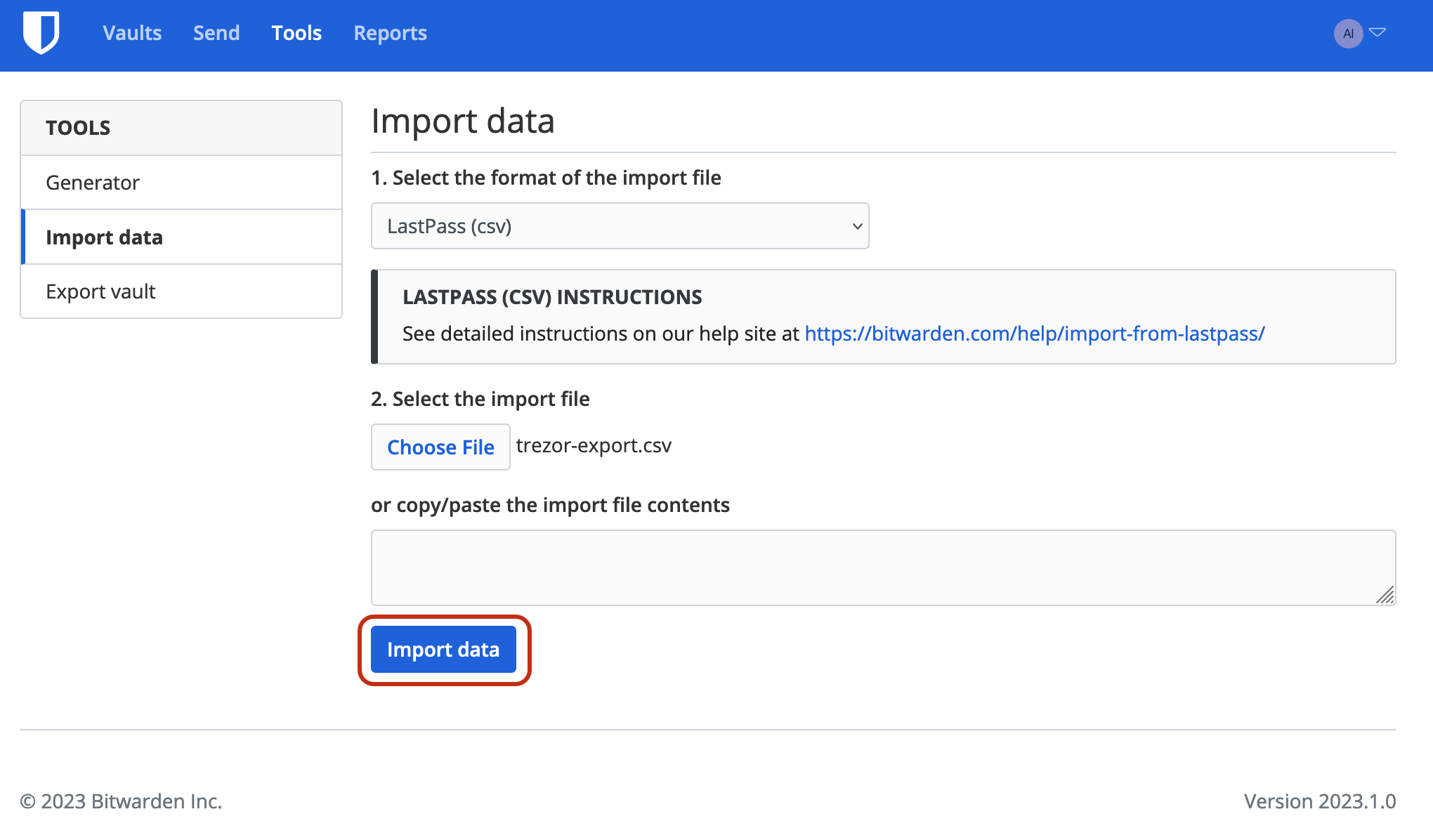 Following a successful import, we recommend
deleting the .csv file
so that you do not have sensitive information stored on your computer.

This is just one example of how to transfer your login details from Trezor Password Manager to an alternative provider. Each password manager provides their own how-to guides for importing csv files (plus many other file types) on their respective web pages: