This article contains information about how to safely transfer your cryptocurrency funds into an account protected by your Trezor device.

I already own Bitcoin or other crypto
If you already own cryptocurrency assets and have them stored in a wallet somewhere, you can send them to an account secured by your Trezor device using a receiving address that has been generated in Trezor Suite and confirmed using your Trezor device.

We recommend withdrawing your coins from exchanges. To do this, you need to create a secure address to withdraw your funds to, which involves just a few steps in Trezor Suite:

Got to the desired account and click on Receive in the account menu bar:




Click on Show full address, and your Trezor will display a fresh address:




Make sure that the address shown in Trezor Suite matches the one shown on your Trezor device.

Once you've checked they match, copy the address to your clipboard, or use the QR code if it's supported by the exchange.

You can then paste the withdrawal address or scan the QR code as needed when withdrawing your funds from the online exchange. Most online exchanges document the withdrawal process in detail, and we recommend consulting their manuals.

I don't own any crypto, but I want to buy some
If you do not own any cryptocurrency assets, you will have to acquire them first. For empty accounts, Trezor Suite makes the process very simple, offering you an option to easily buy crypto thanks to Invity's seamless integration of verified exchange partners into Trezor Suite.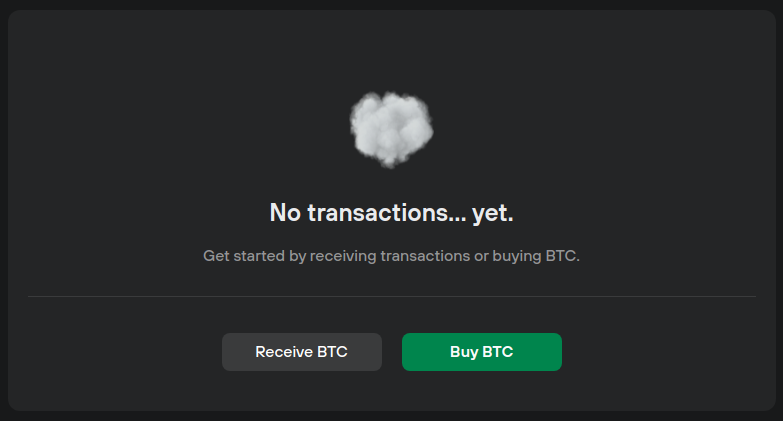 To purchase crypto, simply click on the Buy button and you will be redirected to the Trezor Suite Trade menu: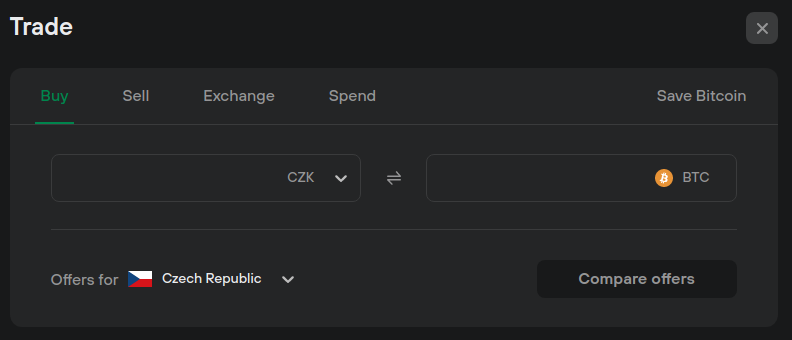 In the Buy tab, you can set up your trade and search for the best offer from various providers.

Another way to buy Bitcoin is to use a Bitcoin ATM. For this, you will need to copy a QR code from one of your accounts, which you can do by generating a new receiving address. You can take a picture or print out the QR code to use it with an ATM and convert cash into the cryptocurrency of your choice.

There are also many online exchanges where you can exchange fiat currencies for cryptocurrencies.


Most exchanges will retain custody of your assets in their web wallet until you take steps to withdraw them. It is not recommended to leave cryptocurrencies on an exchange, as many people have lost their funds during security breaches or other issues with such services.


If you buy funds online, always send them to an address protected by your Trezor immediately after purchase. You can also buy bitcoins from a peer-to-peer exchange.

Please keep in mind that it is not possible to transfer fiat currencies such as euros or dollars directly to your Trezor.