Coinmate is one of the major European crypto exchanges, providing exchange and trading for various crypto and FIAT currencies since 2014.

With the help of Trezor devices, you can strengthen the security of your Coinmate account. It is also possible to easily withdraw your excessive crypto funds to Tezor, to keep them stored more safely, than on an online exchange wallet.

Please note that it is advised to use the latest Trezor firmware, as well as the latest Trezor Bridge version. It is recommended to use a Google Chrome browser. Also, please note, that the Trezor interface uses pop-up windows to operate side to side with Coinmate. It is necessary to have that feature enabled.
Pairing your Trezor device
To start using your Trezor device in cooperation with Coinmate, it is necessary to pair the device first.
To do so, please navigate to account settings -> Security menu and click the Pair Trezor button.

Security section in the Settings menu: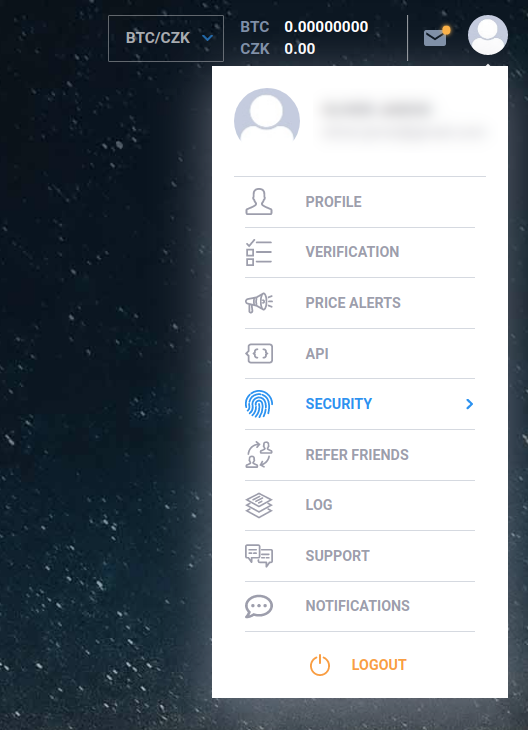 Pairing a Trezor device: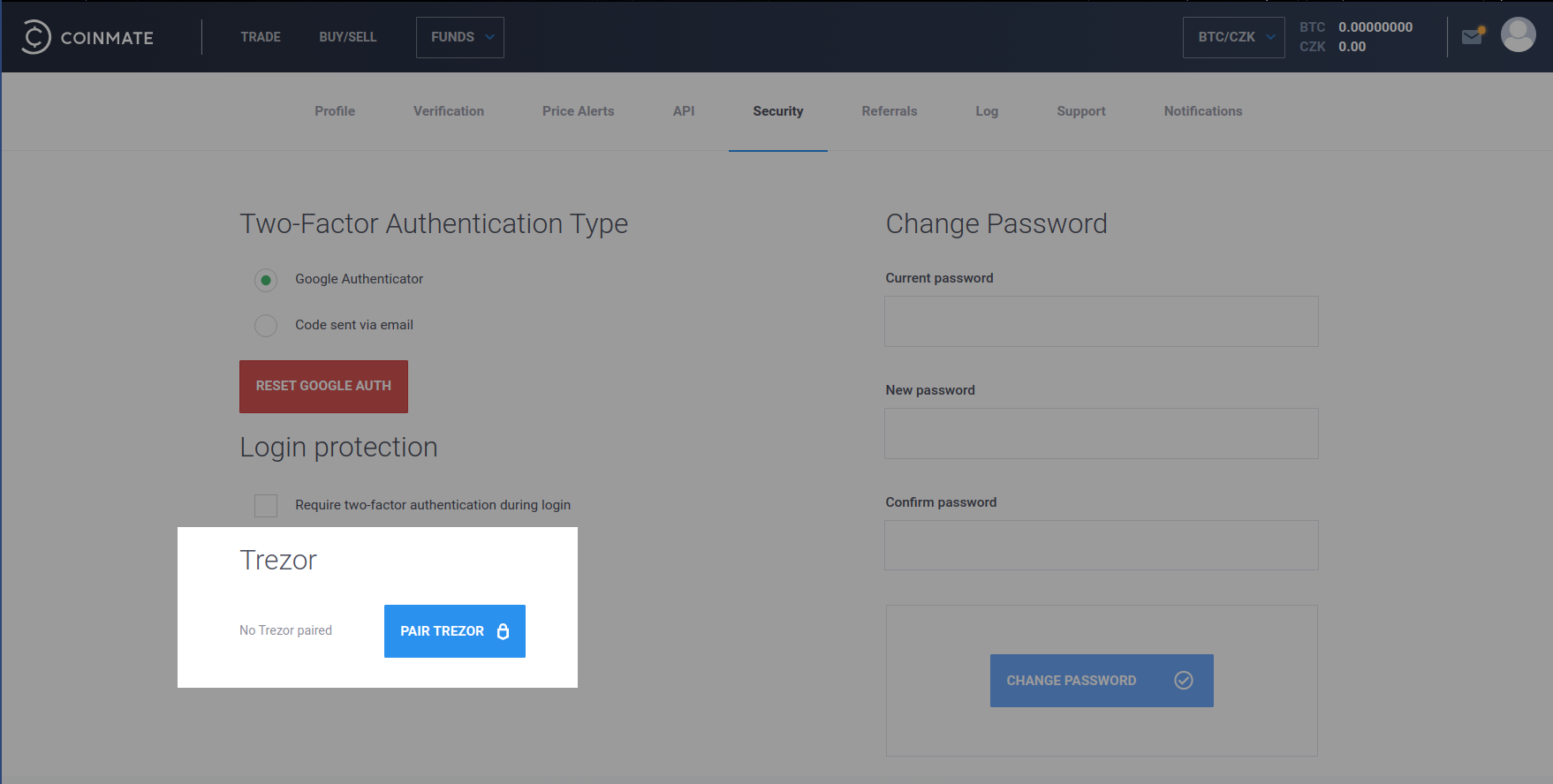 After allowing Coinmate to 'Read public keys from Trezor device' and 'Prepare Trezor device for transaction and data signing' (signing the "Don't ask me again" checkbox is recommended, so that this dialog is not displayed for every Coinmate - Trezor interaction), you'll have to confirm the pairing on your Trezor device. After this, you're good to go.


Setting up Trezor for logging in
Please navigate to Account settings -> Security menu and select Trezor in the Two-Factor Authentication Type options.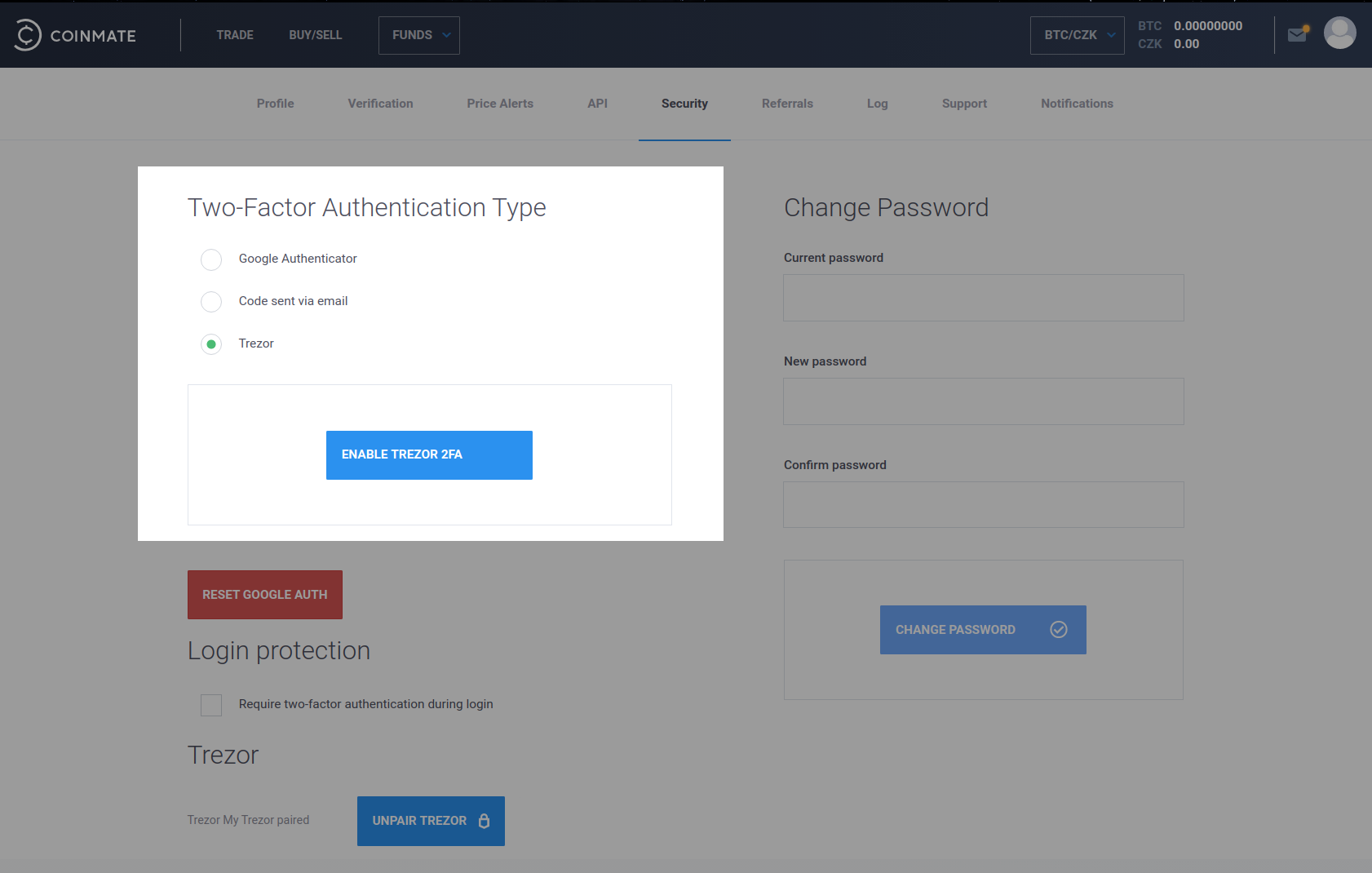 You'll be prompted to confirm it on your Trezor device and to verify your identity through the current security setting on Coinmate (email or Google 2FA). After processing, you can simply use the Trezor button aside from the Login button on the Coinmate homepage to access your account. Simply by using Trezor instead of the standard username/password procedure (Trezor must be connected).


Easy withdrawal to Trezor from Coinmate
To withdraw crypto funds directly to your Trezor wallet, please navigate to Funds - Withdrawal menu and select the cryptocurrency to withdraw. By clicking the Trezor button aside the crypto address input field, a Trezor dialog window will open, prompting you to select a Trezor wallet you want to use for deposit. Such a way is much faster than the manual one and less prone to any typos or other mistakes.



Withdrawing Bitcoin to Trezor: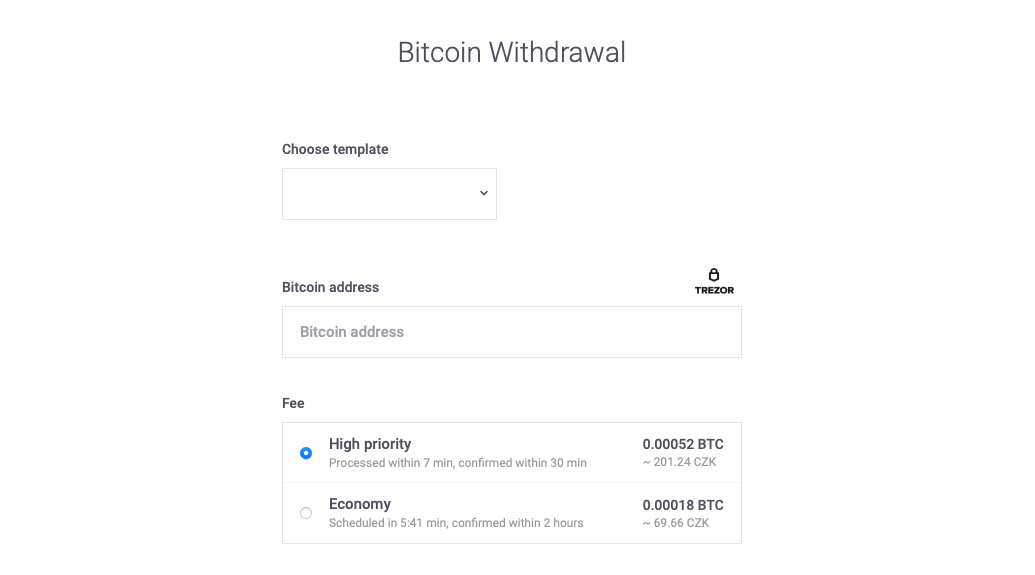 Important: your Trezor must be connected.