The dry-run recovery is a useful way to test your recovery seed. It is recommended to test your seed before you wipe your Trezor device and before every firmware update. It allows you to double check that your recovery seed backup is correct.

By starting the verification process, you are telling the device that you want to run the recovery process, but you do not want the device to remember the seed. Instead, the device compares the seed saved in its storage and the seed you have just "recovered". If the seeds match, a message on your Trezor device screen will tell you that your backup is okay. If they do not match, then the device screen will display an error message.

What you'll need before starting a dry-run recovery:
Trezor Safe 3 + USB cable
Trezor Suite for Desktop (or you can use Trezor Suite for web)
Your completed recovery seed card

Step-by-Step guide to the dry run recovery on the Trezor Safe 3:
Open the Trezor Suite Desktop App (alternatively you can use Trezor Suite for web)
Connect your initialized Trezor and enter your PIN
In Trezor Suite, go to the Device Settings page, which can be accessed via:

Clicking the Settings gear icon in the top-right corner of Suite, then choosing 'Device' from the menu
Selecting your Trezor device in the top-left corner of Suite, then clicking on the Settings gear icon

In the Device Settings menu, navigate to the first set of options named 'Wallet Backup' — here you will find the item 'Check backup'

In the 'Check backup' window, check the 'I understand' box and then click on Start: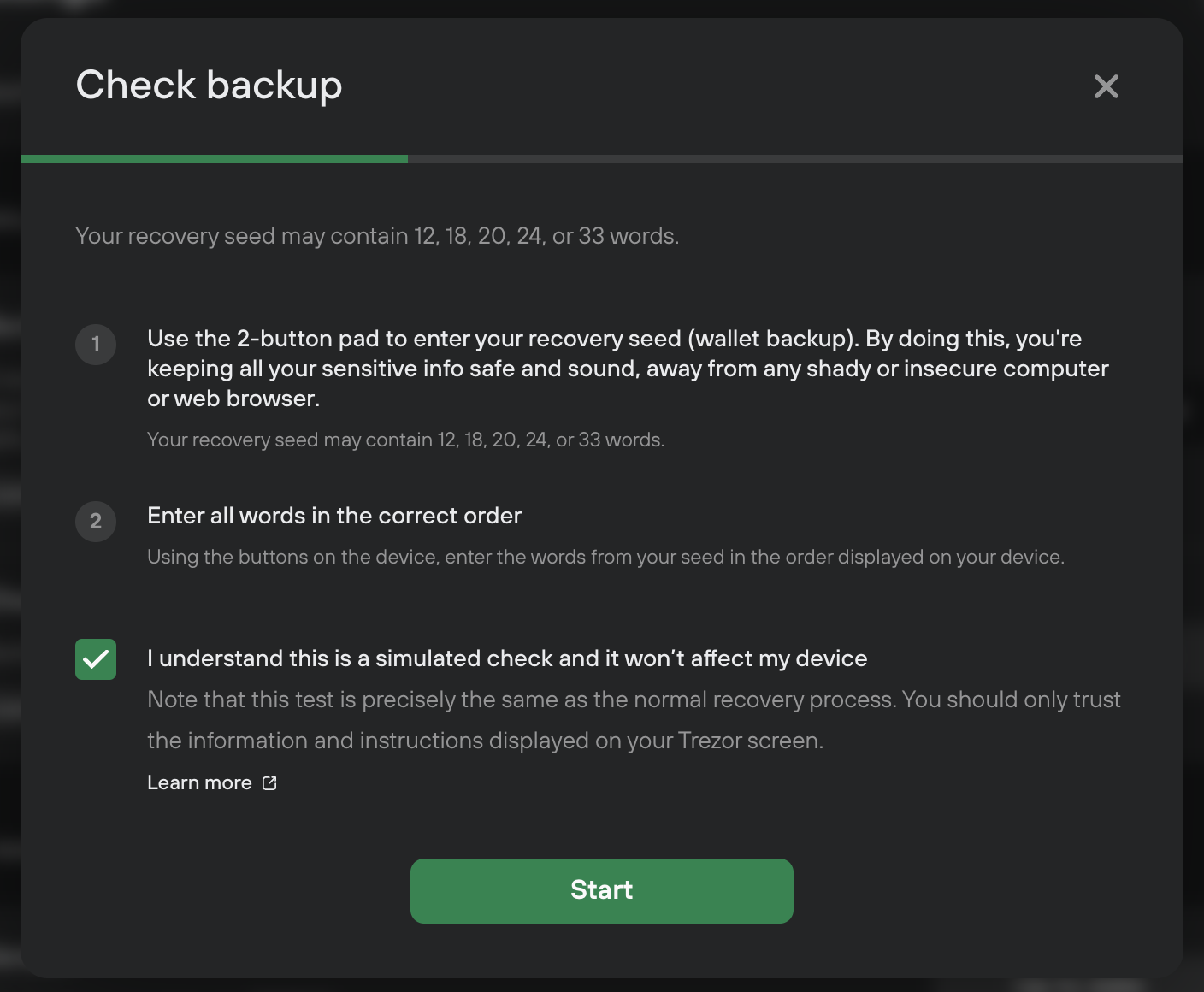 In the next step, you will be prompted to follow the instructions displayed on the screen of your Trezor Safe 3:
This step requires you to enter every word of your recovery seed phrase in order, so make sure you have your complete and accurate recovery seed card to hand. Don't worry, you can unplug your device and return to the dry run at a later time.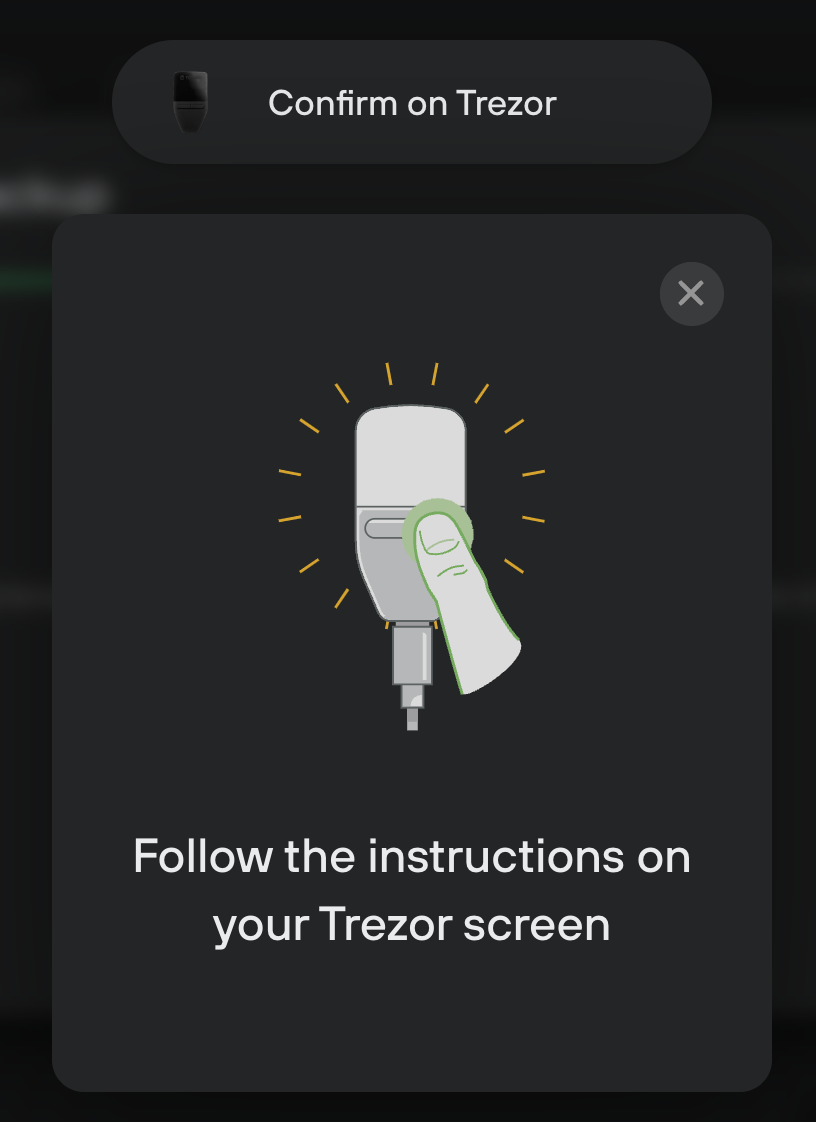 Begin by entering your PIN on your Trezor Safe 3 device to initiate the process.
Use the device buttons to confirm the word count of your recovery seed backup.
Navigate through the recovery seed words using the left and right buttons on your Trezor Safe 3. To confirm each word, press both buttons simultaneously. The device will offer autocomplete suggestions; ensure you select the correct word.
Once you've correctly entered all of the words, you will see the following confirmation dialogue: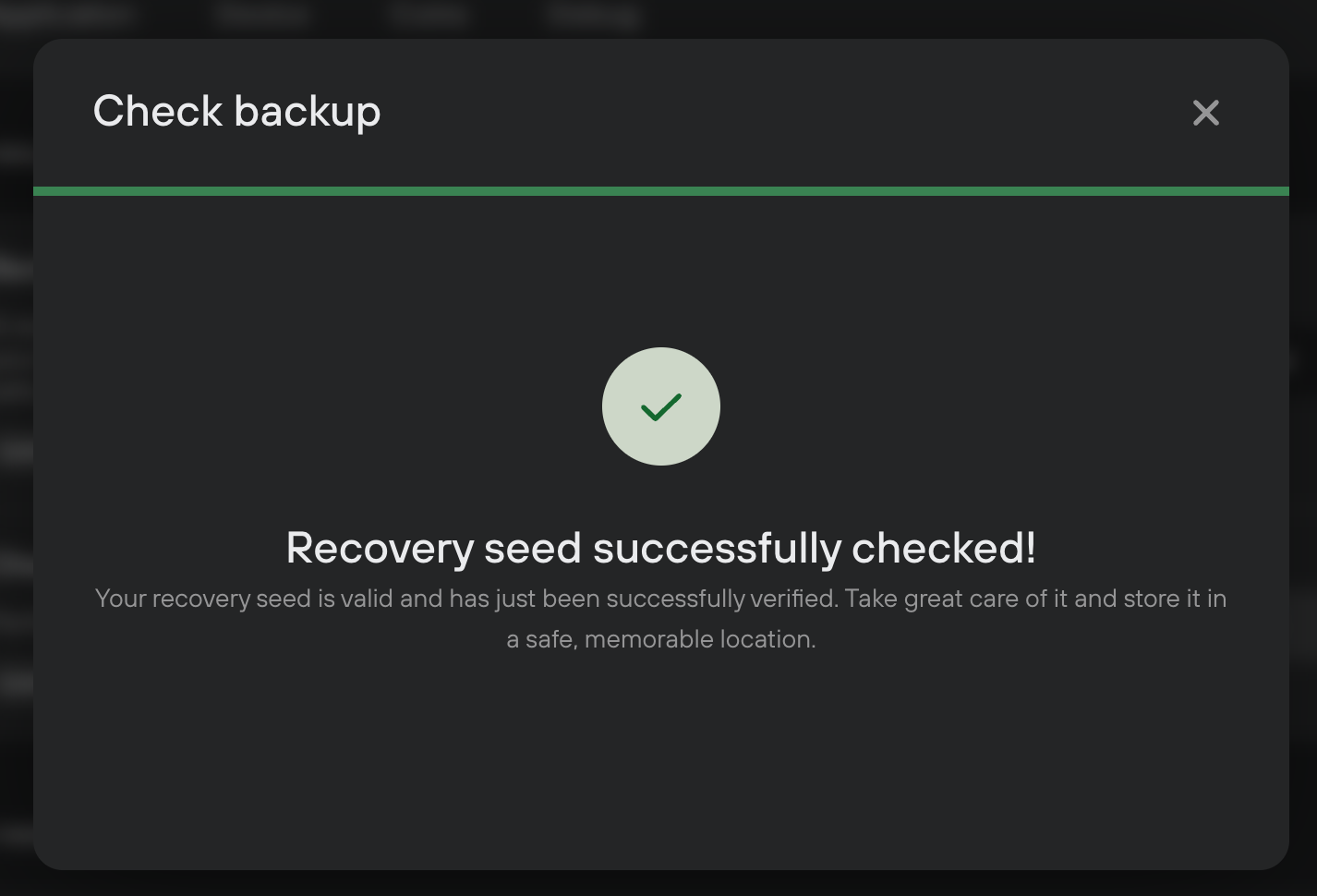 You can then click the 'Close' button, and you'll be taken back to the Device Settings page in Trezor Suite

That's it! You have successfully checked you recovery seed backup!