Learn how to get started if you've bought a Trezor hardware wallet and are ready to get your crypto off Binance so that you can HODL safely.

Follow this step-by-step guide to moving your crypto from Binance to your Trezor
Connect your Trezor and open Trezor Suite
Input your PIN to unlock your Trezor
In the left column, select the account where you want to receive the crypto, and then select Receive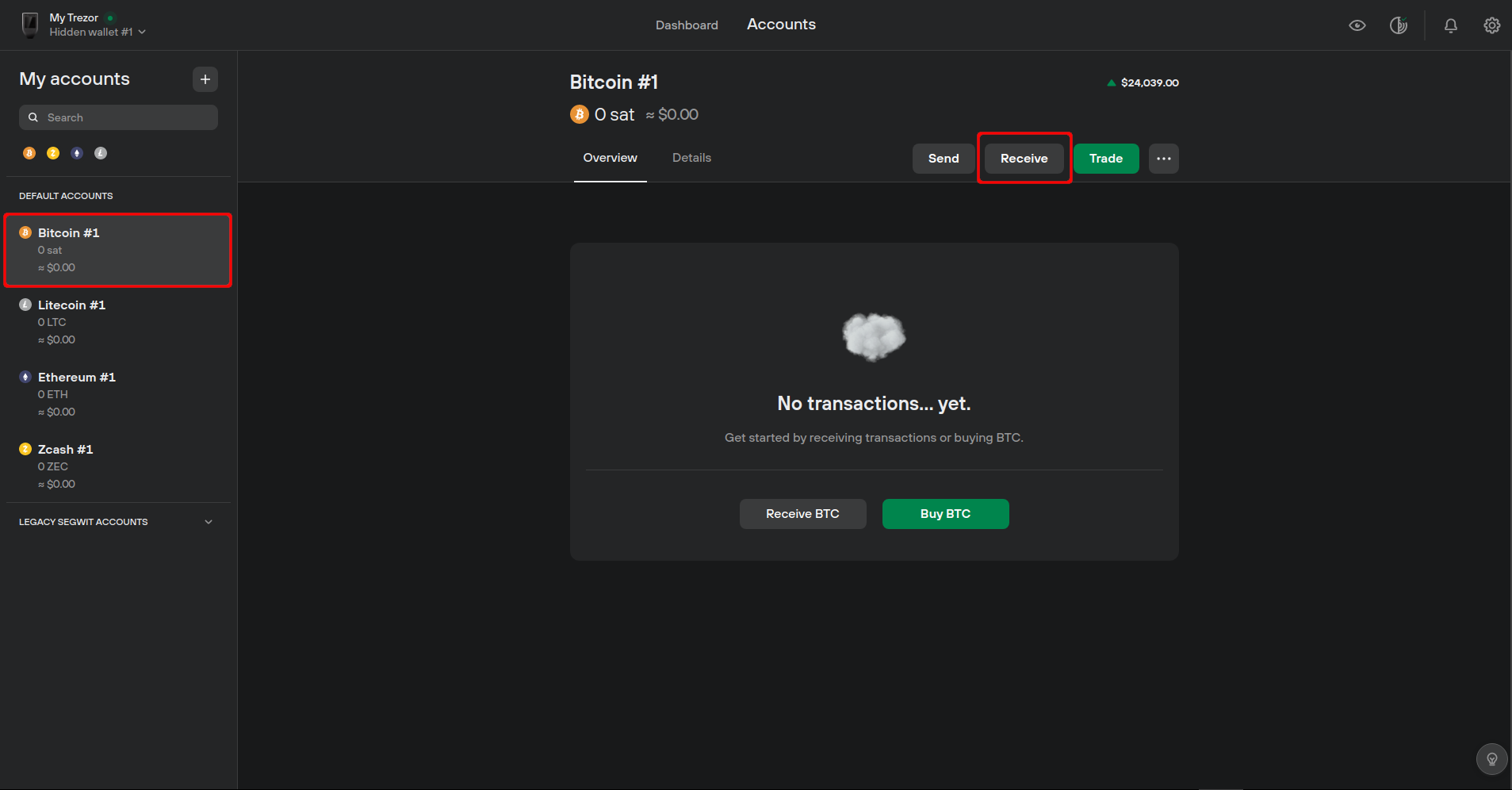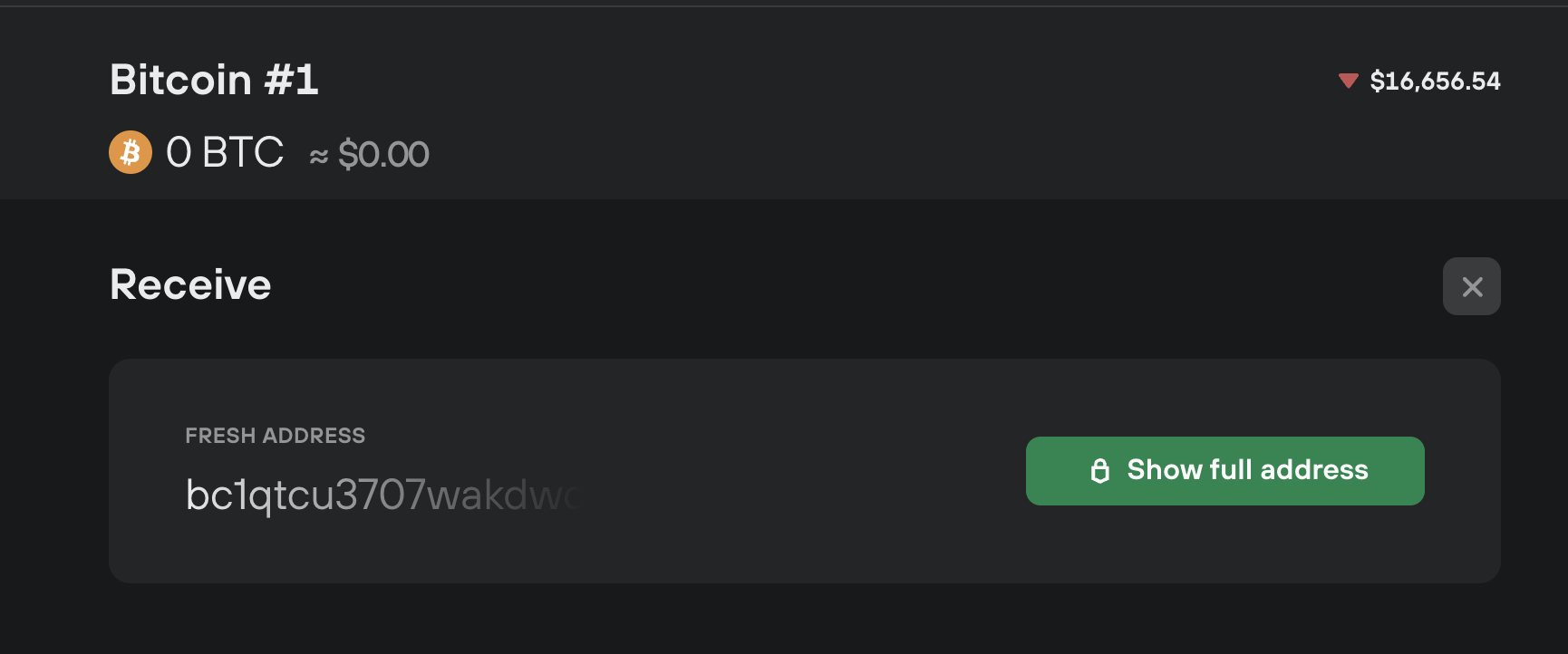 Confirm on your Trezor that the address shown in Trezor Suite matches the one shown on your Trezor device
After confirming you will be able to copy the address or use the QR code (for instance if you are using the Binance mobile application).
Log in to Binance
In the top menu bar select wallet and then navigate to your Fiat & spot wallet.

Click the Withdraw button
Select the coin you wish to withdraw to your Trezor from the drop down menu
Paste the address that we copied from Trezor Suite in the address box
Select the correct network
Please choose the network carefully and make sure that the selected network is the same as the network where you are withdrawing funds. If you select the wrong network, you will lose your funds.

It is common for exchanges like Binance to offer alternative networks to withdraw your coins. These networks are popular as withdrawl methods from exchanges beacuse the networks are usually much faster and cheaper.

However, if you withdraw your tokens via a network that is not supported via Trezor Suite you could lose your funds. Furthermore, if you withdraw your Bitcoin via a network other than the Bitcoin network it is not real Bitcoin, and you could lose your coins.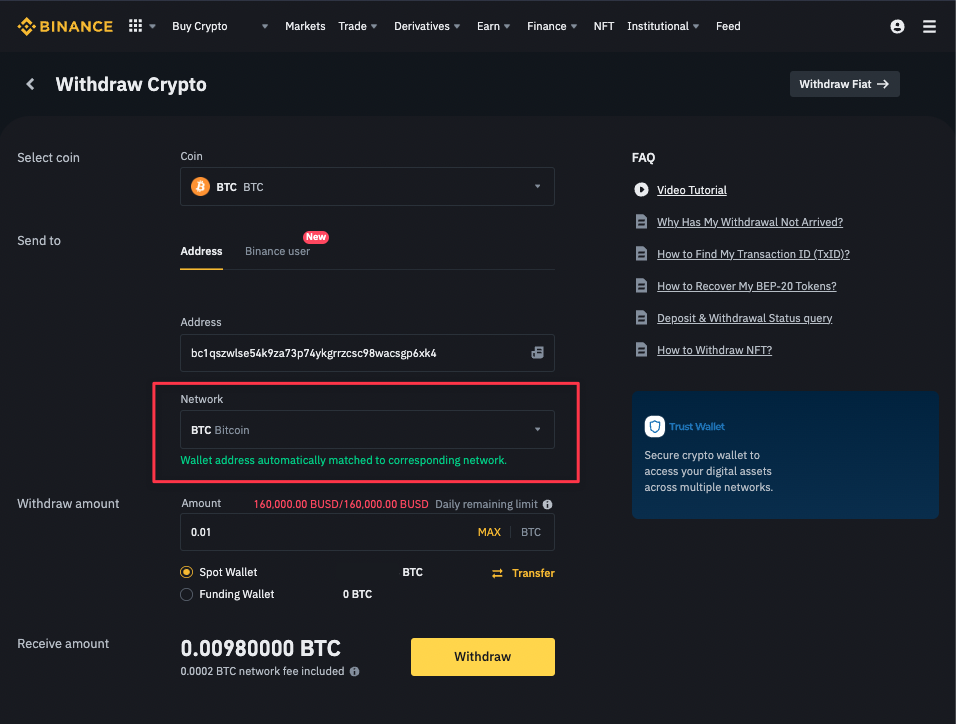 Enter the amount you wish to withdraw or click the MAX button to withdraw all
Select Withdraw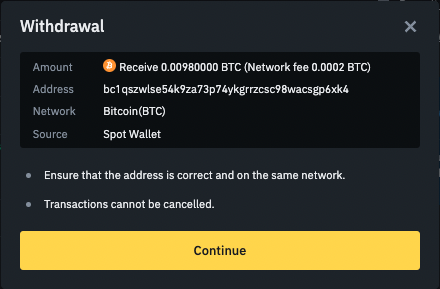 Verify that the address and the network are correct and click Continue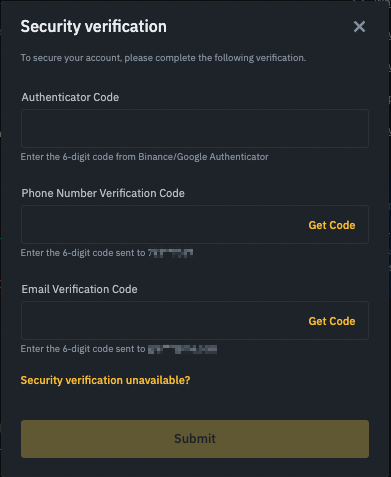 Complete the Binance withdraw verification process and click Submit
That's it, you have successfully sent your crypto from Binance to your Trezor
You can click 'View Details' to find the TXID of your transaction. This allows you to track its progress and observe how many confirmations it has over time. This will give you some idea of when you should see the coins appear in your account in Trezor Suite.
You can repeat the process with all the other
coins
that are supported by Trezor