TABLE OF CONTENTS
Connection issues
Cannot access your correct wallet with balance

Connection issues
Information on how to connect Trezor with Exodus can be found in this article.

If you have trouble connecting your Trezor with Exodus, please make sure:

your Trezor is unlocked and you have entered your PIN code
you have Trezor Bridge installed
you have no other application running
you have "Detect Trezor" enabled in Exodus Settings -> Devices tab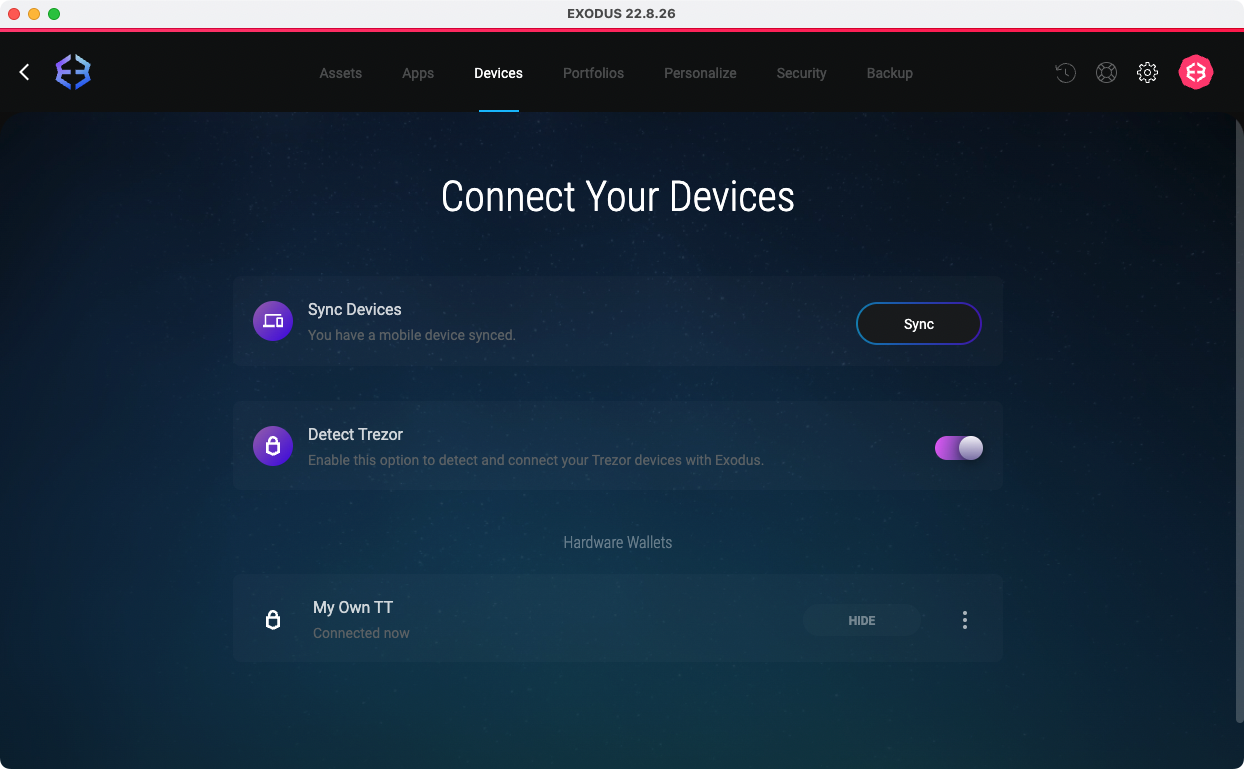 Cannot access your correct wallet with balance
If you can't see desired address with your funds in step "Select an account" while connecting Trezor to Exodus, it means you are accessing a different wallet. Either you have a different recovery seed stored in your Trezor or you are entering a different passphrase.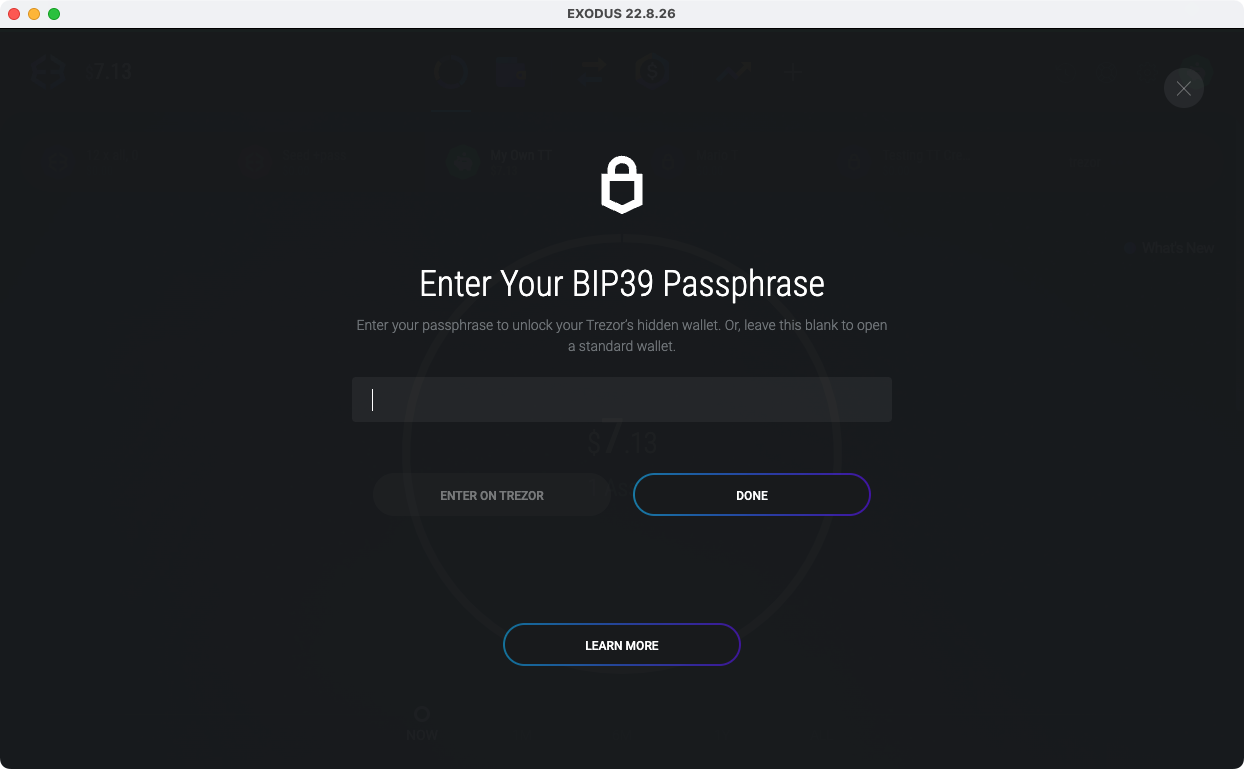 To access a wallet that includes the address you want to add to Exodus portfolio, you need to use the same combination of recovery seed and passphrase as you used when you generated this address for the first time.

You can find more information on issues with passphrase in this article.

If you require further assistance, please contact us via our

chatbot Hal

who will help resolve your issue.