The mobile app offered by Trezor provides a convenient way to view your cryptocurrency on-the-go.

The app offers the following features:
Checking account balances: You can view your account balances for all of your Trezor-supported cryptocurrencies, including bitcoin, Ethereum, Litecoin, and more.
Receiving cryptocurrencies: Use the app to quickly receive cryptocurrencies. Select the cryptocurrency and copy or scan the QR code where you wish to receive it.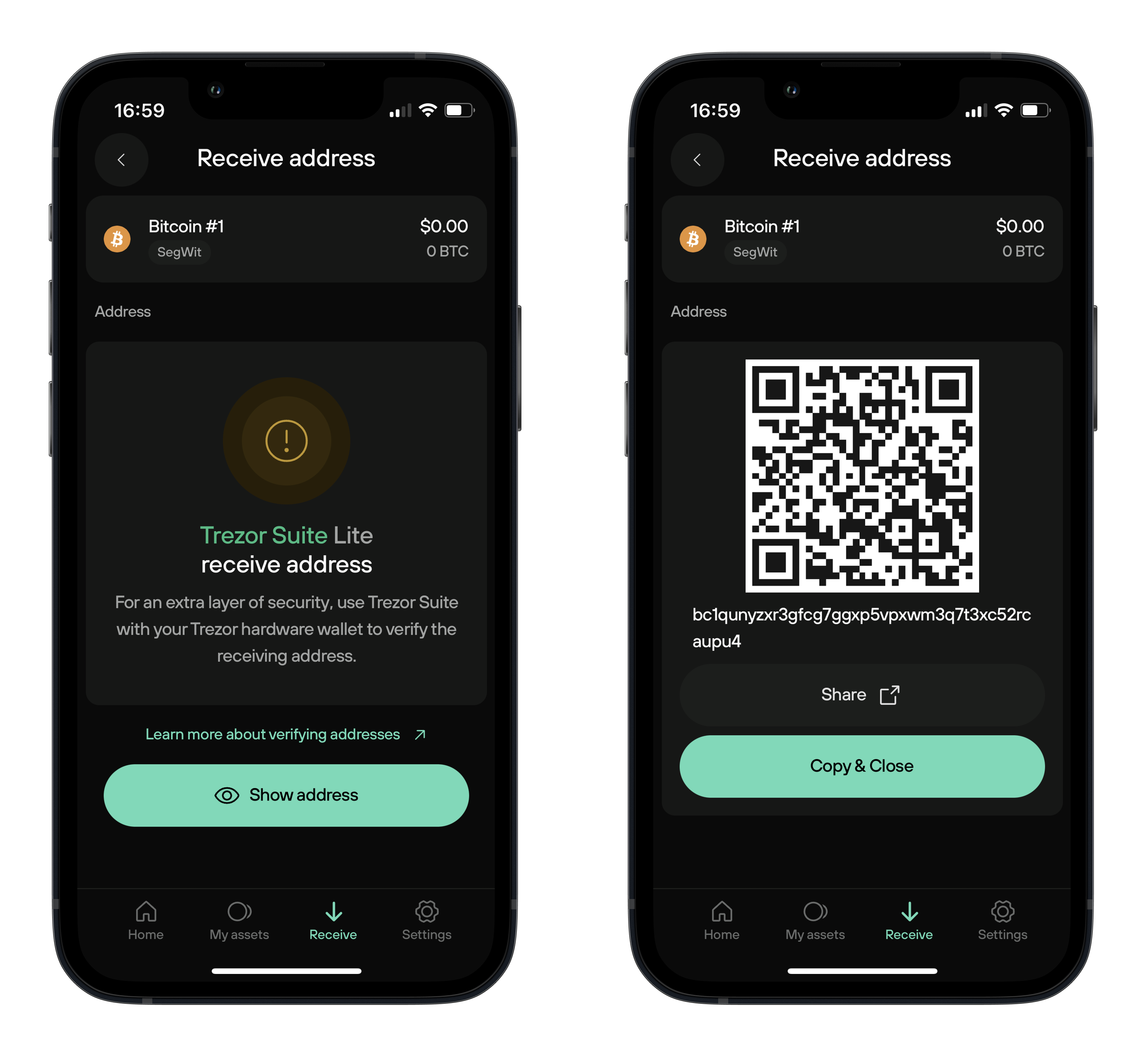 Managing multiple wallets: If you have multiple Trezor hardware wallets, you can view them all using the mobile app. You can easily switch between your accounts and view their balances and transaction histories.

The app is designed to work in conjunction with your hardware wallet, allowing you to manage your cryptocurrency on-the-go. With the Trezor mobile app, you can stay on top of your cryptocurrency holdings no matter where you are.