The spend feature in Trezor Suite provides an interface for buying gift cards and vouchers that can be used to pay for popular services. You can browse all available options using the catalog provided by Bitrefill, Invity's spend partner.

TABLE OF CONTENTS
Find the Spend tab in Trezor Suite
Set up your purchase
Buy the voucher
Experiencing complications?
SatoshiLabs does not directly facilitate trading your cryptocurrencies. The service providers integrated into the Spend feature are third-parties carefully selected and vetted by
Invity
, another SatoshiLabs company.
Third-party service providers may, and usually will ask for personal identification and sensitive information to comply with AML/KYC regulations. You can review a full list of Invity's providers along with their associated fees
here
. Bitrefill is not enforcing KYC, but require an email address for delivering the voucher code.

Find the Spend tab in Trezor Suite
Start Trezor Suite and connect your Trezor device. Once connected and unlocked, switch from the Dashboard to Accounts
In the My accounts side-bar menu, select the account you wish to use for spending
Then click on the Trade button:

In the Trade menu, click on Spend


If you're using the Trezor Suite desktop app, you will be asked to visit our partner's site to select your purchase, and then finish the transaction in Trezor Suite. To do so, simply click on the Go to partner site button and you will automatically be redirected to their web page: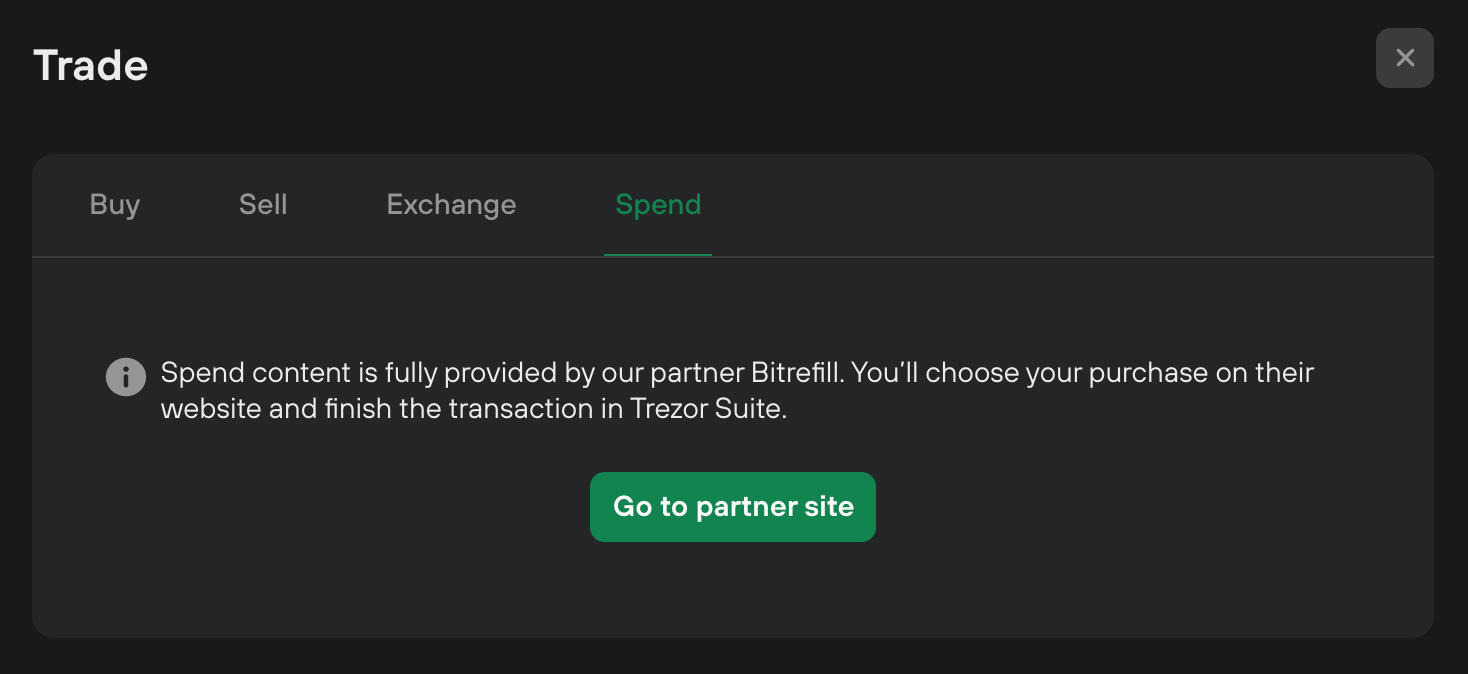 If you're using Trezor Suite for web, the content will be displayed directly in the Trezor Suite web interface: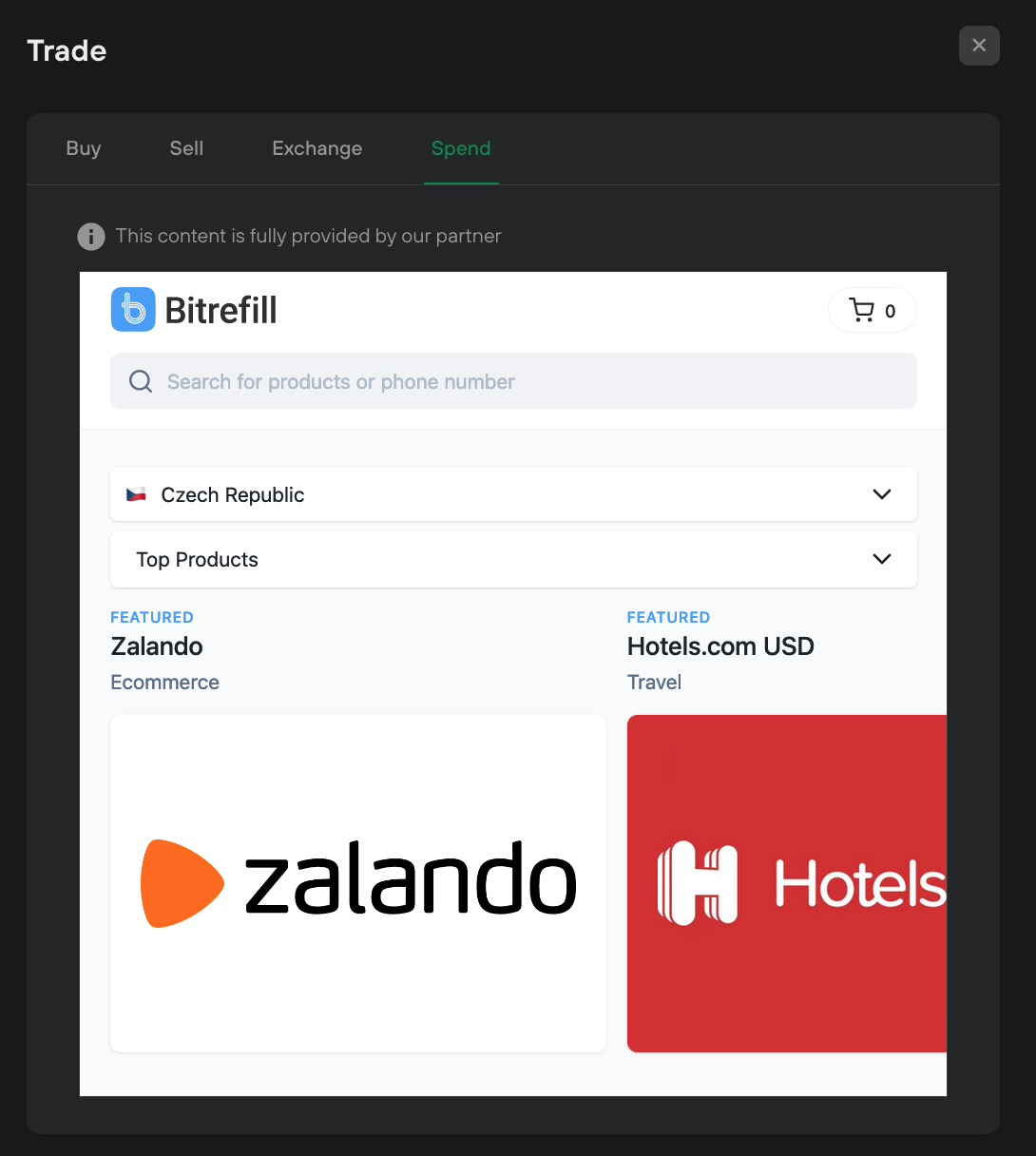 Set up your purchase
Confirm your region to see available gift cards in a particular country or select Worldwide to see all offers.
Filter by service type or use the search bar to find a particular brand or product.
Click on the desired gift card to view details.
From the details page you can either Add to cart if buying for yourself, or Purchase as a gift to have it sent directly to someone else via email.
Buy the voucher
Click on Checkout to review order details and enter an email address to receive the voucher code and updates about the order.
Click Pay to pay directly from the selected account, or use the QR code to send from another device.
Experiencing complications?
Notification of any problems with delivery is also sent to your e-mail address, together with a link to the refund form.
If the purchase fails, you can immediately request a refund or let the service retry delivering the voucher to you.
When you request a refund, you will be presented with a form where you insert a cryptocurrency address.
If you sent the transaction and money has left your wallet account but there is a problem with the voucher, contact Bitrefill Customer service via Bitrefill Contact form.
If the Trezor Suite interface or device fails to send the transaction to pay for your voucher, reach out to the Trezor Customer Support via chat widget.