A strong PIN is a crucial security feature of your Trezor Safe 3, so it's important that you avoid making any mistakes when setting a PIN and entering it to unlock your device.

When setting up your new Trezor Safe 3, you'll be asked if you want to turn on PIN protection. We recommend that all users do turn on PIN protection, in order to prevent their device from unwarranted physical access.

You will need to select numbers using the two buttons on your Trezor Safe 3.

To choose a number, use the left and right-hand side buttons to scroll in either direction. The small arrows displayed on the screen (highlighted below in red) indicate the 'direction of travel' of the cursor: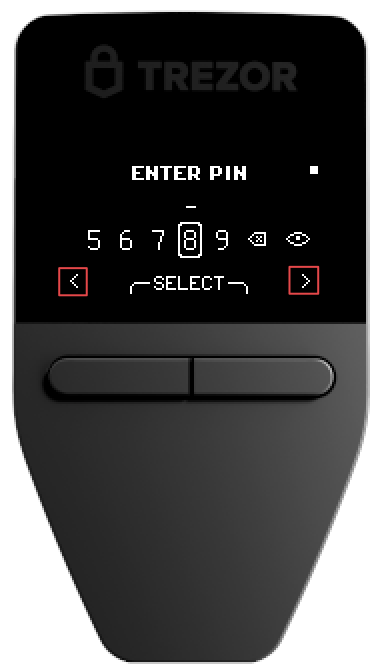 When you're happy with your choice, you can Select that number by pressing both buttons at once, and your device will register the input:

If you require further assistance, please contact us via our
chatbot Hal
who will help resolve your issue.