The Exchange feature in Trezor Suite makes it easy for you to convert your digital assets seamlessly through Invity's exchange providers.

Using Trezor Suite to convert between currencies means you are not subject to counter-party risk of using a wallet whose keys are controlled by an exchange, and you can expect more accountability and simpler resolutions in case of disputes.

SatoshiLabs does not directly facilitate trading your cryptocurrencies. The service providers integrated into the Exchange feature are third-parties carefully selected and vetted by
Invity
, another SatoshiLabs company.
Third-party service providers may, and usually will ask for personal identification and sensitive information to comply with AML/KYC regulations. You can review a full list of Invity's providers along with their associated fees
here
.

Using the Exchange feature in Trezor Suite
Switch to the Accounts view in Trezor Suite and select the account holding the cryptocurrency you want to convert.
Click the green Trade button and open the Exchange tab: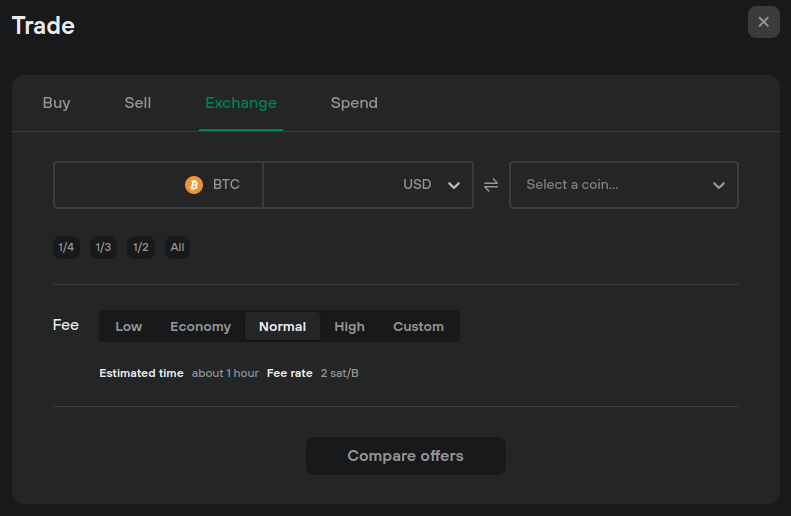 Enter how much of your cryptocurrency you want to exchange from this specific wallet for another cryptocurrency. You can specify either the amount of coins or the fiat value of those coins.
Select which asset you want to receive to receive in exchange from the drop-down menu. You can select any coin that Trezor supports.
Set a fee. This is a network fee for the transaction to be carried out. You can choose between four preset values or enter a custom value.
Once you're happy with the details of the exchange, click Compare offers to see a list of options -- most of which are from crypto exchanges with no KYC requirements.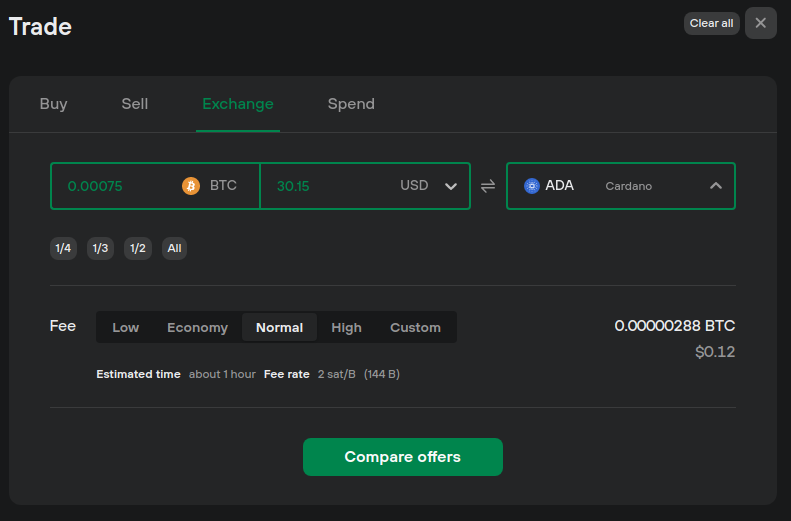 In very rare cases, some exchanges may require KYC to issue a refund - so you're sure to either complete the exchange transaction you want or get your coins back to start again.
You can see fixed rate offers as well as floating rates offers. Determine the offer you would like based on the exchange rate, and click Get this deal: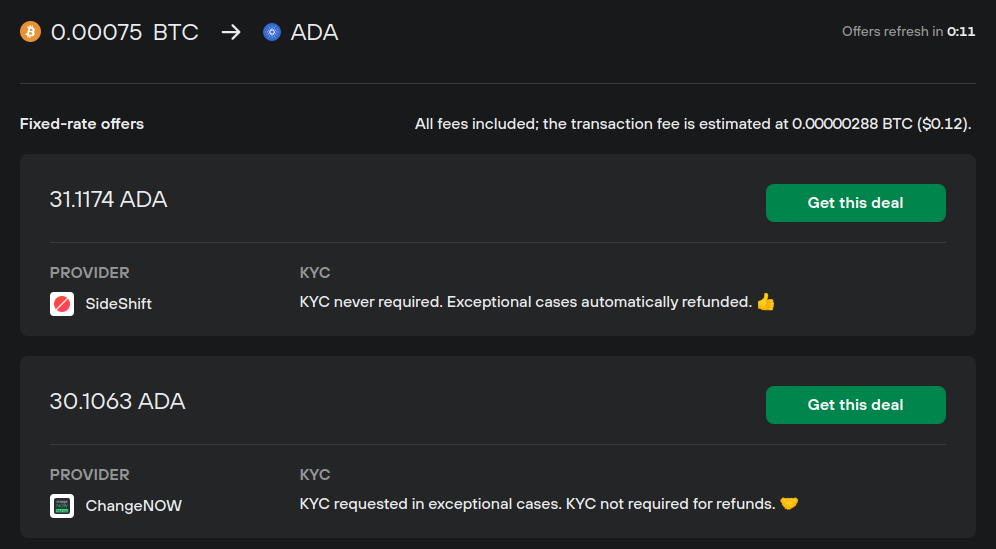 Agree to the terms and conditions: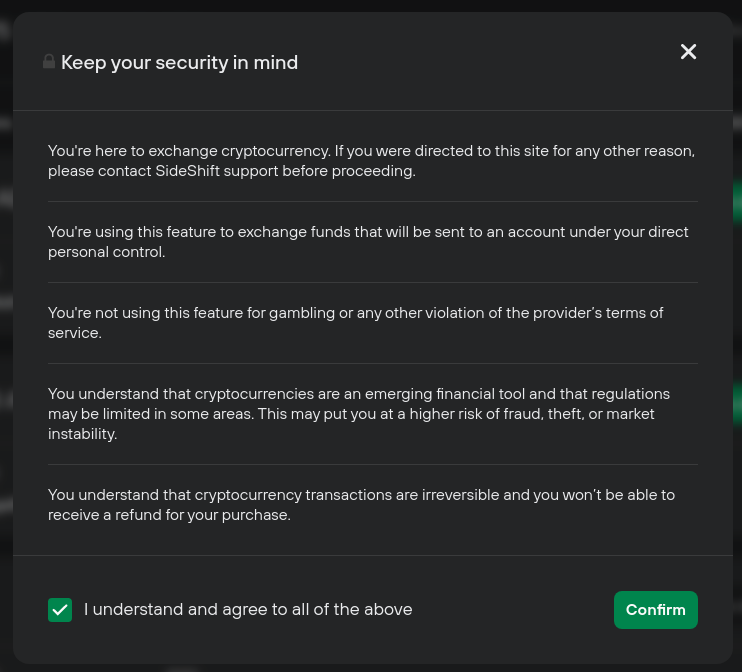 You will then need to confirm the receiving address using your Trezor device
Once confirmed, click on Continue transaction
Select Confirm on Trezor & send and use your Trezor device to confirm the details and sign the transaction