MyCrypto is an Ether wallet service with Trezor integration. To use it with your Trezor device, follow the steps below.


Please keep in mind that we do not develop nor maintain third-party software, so we cannot guarantee their full functionality. However, your private keys are always safely protected by your Trezor device, no matter what third-party application you use it with.
TABLE OF CONTENTS
Using MyCrypto with a Trezor device
Sending transactions in MyCrypto
Additional resources
Using MyCrypto with a Trezor device

This guide assumes that your Trezor has already been initialized, i.e. you have been using it with Trezor Wallet or some other third-party services.



Important: When using MyCrypto with Trezor, do NOT click on Generate a new wallet. Your Ethereum wallets are generated directly on your Trezor, when you connect it to MyCrypto following this guide. Generating a new wallet would create an entirely new web wallet not protected by your Trezor.
Go to the MyCrypto website.
In the "How would you like to access your wallet?" section, click on Trezor.
Plug in your Trezor device into your computer.
In the next screen, click on Connect to Trezor.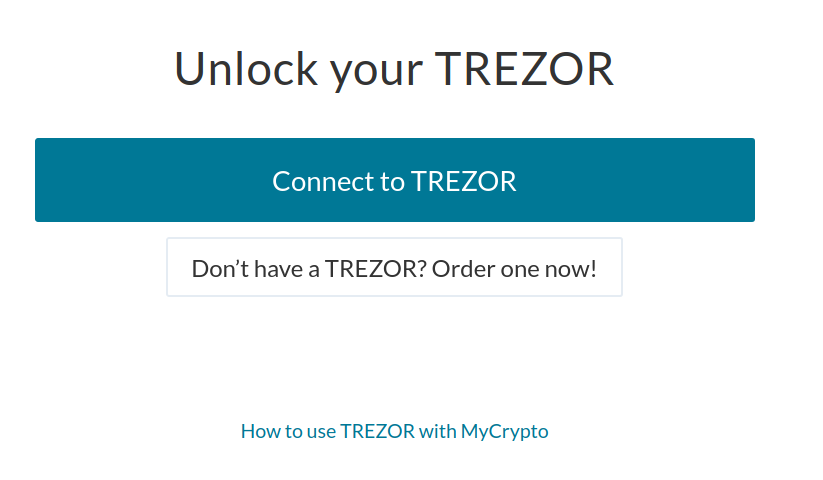 A Trezor Connect prompt should pop up, asking you if you want to export the public key for your Ether account.
Click on Export. Enter your passphrase (if enabled).
Select the address to export and export it.
Done.

Sending transactions in MyCrypto
Go to the Send Ether & Tokens tab.
Fill in the transaction details and click on Send Transactions.
Confirm the transaction on your Trezor device. Enter the passphrase (if enabled).
Confirm the signed transaction again in the MyCrypto interface.
Done.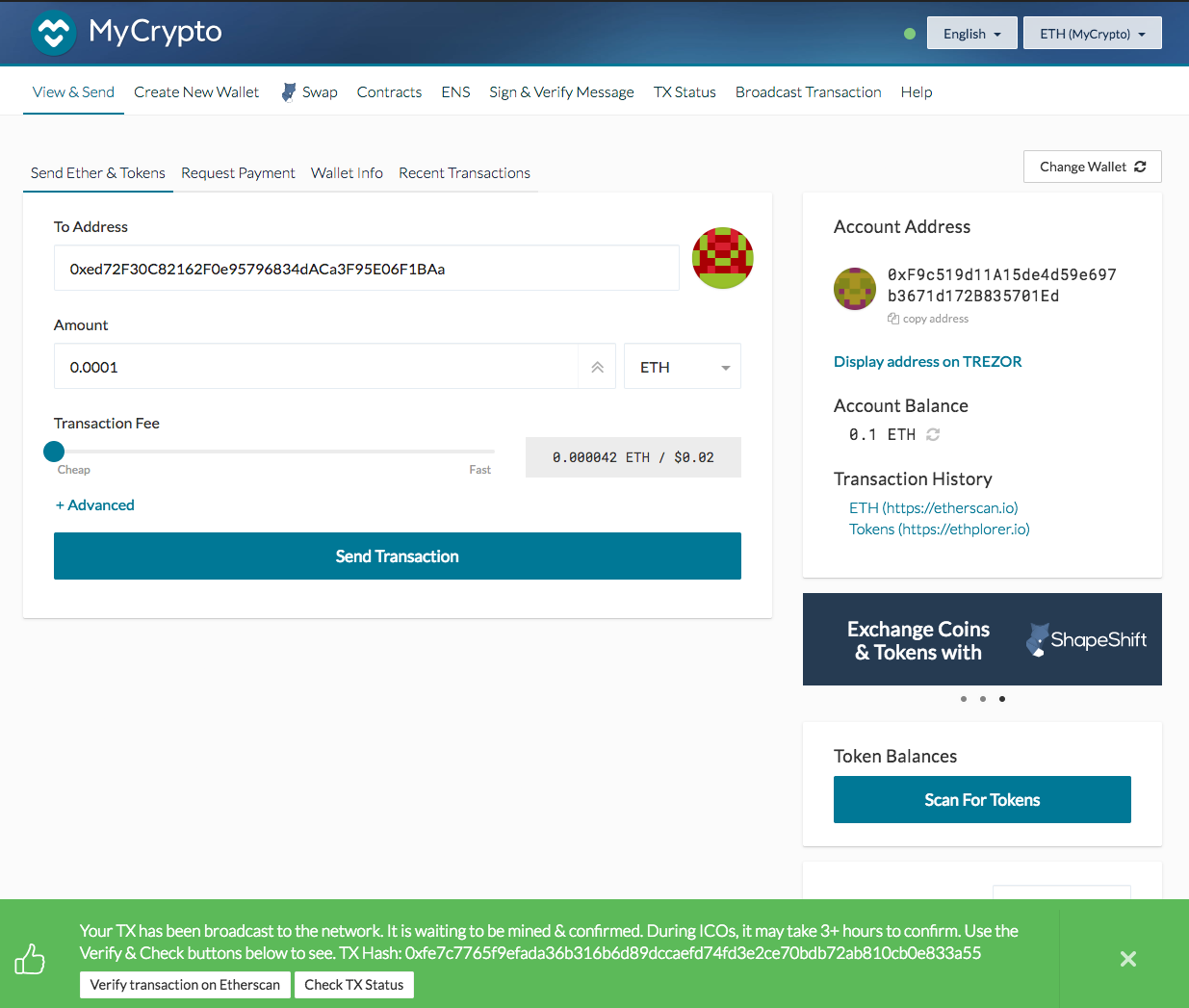 Additional resources